---
Empathy, Cruelty and Extremism: Our Week in Wisdom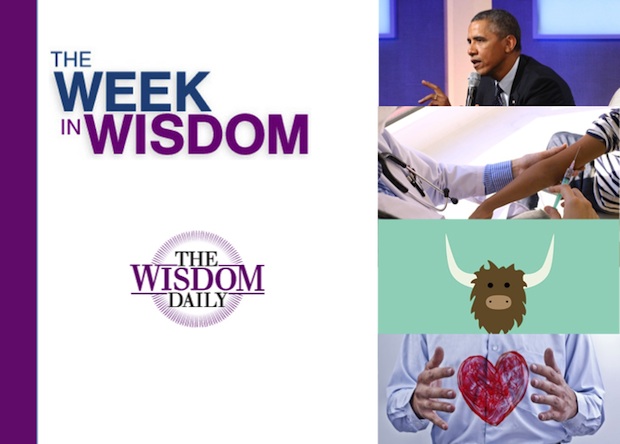 March 13, 2015
No Comments
On The Wisdom Daily this week (March 9-13), we examined a book about humanizing the innovation process, an app that's enabling cruelty, a story on parenting while overwhelmed, and a semantics debate around terrorism. Did you grow wiser this week? We hope The Wisdom Daily played a part.
Empathy as a Business Model – Irwin Kula
Innovation, innovation, innovation. It's all we hear today, as we're flooded with interviews and talks from academic, business and tech-pop culture gurus. The e-book The Technology of Us cuts through the morass. These smart essays, by some of the most interesting leaders… READ MORE
The Unethical World of Yik Yak – Brad Hirschfield
That great Western The Good, the Bad and the Ugly comes to mind when I think about one of the most controversial apps used by students today. Yik Yak, a social media network with no member profiles, only displays chatter among users within a radius of… READ MORE
Why Not Call ISIS What It Is? – Irwin Kula
Much has been made about the Obama administration identifying ISIS as "murderous extremists," rather than "Islamic extremists." The President sees ISIS and dozens of other brutal organizations (every one claiming to be true expressions of Islam) as criminals… READ MORE
Parents Who Mistrust Vaccines – Brad Hirschfield
I recently read a personal, deeply moving Washington Post piece, "Why Parents Want to Believe in a Vaccine Conspiracy." The headline drew me in, as it certainly signals that parents averse to immunizations are misguided and even self-deceptive… READ MORE
Are Racist Chants Free Speech? – Brad Hirschfield
From Odyssey Networks' Faith on the Record series: The University of Oklahoma has expelled two students and closed the Sigma Alpha Epsilon fraternity in response to a video that showed racist chants. I wonder if we're on a collision course… READ MORE

Here at The Wisdom Daily (TWD), we feature spiritual insights on daily life, designed to help improve and enhance our relationships with ourselves, our families and the world around us.
Recommended Posts
November 22, 2022
November 16, 2022
November 11, 2022