---
The Mixed Emotions of Sending Kids Off to School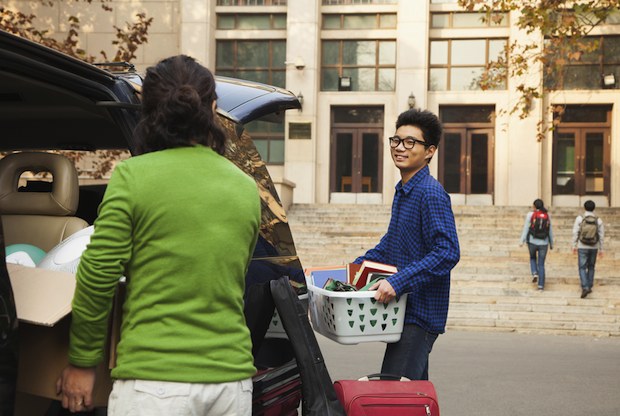 My mother still describes how she and my dad took me to the airport in Chicago on the day I left home to complete high school in Israel. She describes returning to the house and heading up to my room on third floor and sitting on my bed as she wept. I still feel mildly annoyed, more than thirty years later, when she tells that anecdote. Having just dropped off our eldest child at college, however (and like so many other moments in my life as a parent), I understand both my mom and her story so much better.
As kids leave home, the mix of emotions that parents feel is real and appropriate. It's not about being happy that they're successfully moving on to the next stage of their lives vs. the sense of loss at seeing them move out. It's both. It's not the joy and gratitude for having arrived at such a wonderful moment vs. the anxiety (in some cases, even pain) at witnessing the passage of time and coming to terms with our own aging.? It's both.
Transitions are, pretty much by definition, about the mixture of feelings which might otherwise be mutually exclusive.? Successfully managing them, and helping our kids to do the same, is really all about realizing that and giving both ourselves and them the space to do that. I may have known this intellectually before this week, but I never understood it so well until now.
As our kids go off to school, whether that entails them leaving home to become college freshmen or just getting on that yellow bus with a lunchbox for the first time, we have a great opportunity. We are given a chance to better understand ourselves, our kids, and even our own parents.
And we have the opportunity to stand in the transition, fully aware that as parents ourselves, we've come full circle – we've been the kid and now the parent. And with awareness can come understanding, wisdom, connection, and when necessary, forgiveness.? If that isn't an opportunity, I don't know what is.
Recommended Posts
September 30, 2022
September 20, 2022
September 20, 2022