The other day my daughter mentioned that some frogs hibernate by freezing. These frogs will dig down a bit in the mud or water, their heart rates will lower, and they'll absorb oxygen from their surroundings. Sometimes they seem dead: their heart stops, their lungs stop. But then in the spring, they thaw out again and begin jumping around.
I think I'm almost frozen over here. I've slowed down my emotions; I've become numb to each day's new fear or bad news. My feelings aren't dead: I'm protecting myself from this frost. Another lockdown, my children home from school for yet another month. My husband's family all have Covid. Deaths in my community. And I spent the weekend imagining what I would do if I were taken hostage while leading a congregation in prayer.
At first, way back at the beginning of all this, we started each day with family gatherings and cheers, and we sang sad and strengthening songs with our kids at the end of every day. We had bar mitzvahs for their stuffed animals to keep the regularity of shul on Saturday mornings, throwing the kids candy. I barely recognize that level of care anymore, of allowing the fear and longing in.
I'm petrified. Not scared exactly, just frozen. I get through the day, I watch something stupid on TV, I read the Covid case counts and hospitalizations, I go to bed. If the kids are fed and have been outside, it's a good day. Comforting food, mindless entertainment, soothing tea. And I think I'm okay with that. Because if I sat there and truly felt Omicron, my son's hour-long tantrum because he's exhausted with all this, or the horror of an 11-hour hostage stand-off, I would just break.
This week's Torah portion, Yitro, includes the revelation at Mount Sinai. When I was first exploring Jewish mysticism in college, I started reading Rabbi Larry Kushner's writing, and he introduced me to the idea that some people say God said the Ten Commandments; some people say God just said the first one; some people say that God just said the first-word "Anochi." And some people, including Rabbi Mendel Torum of Rymanov, say the Aleph, the first letter of the first word of the first commandment, is all that God said. That soundless letter contained all of revelation.
The soundless letter that contains it all is feeling very familiar to me right now. Different of course from revelation, but I know there's lots contained in here. For right now, though, for me, it will have to be the hint of the beginning of speech, instead of the torrent of tears contained within it.
I did have a chance to cry. In the kitchen, in my pajamas Sunday, while I read Rabbi Charlie's account of his time as a hostage and what he did to free the group. I allowed myself 30 seconds of full feeling before the kids came screaming in for lunch and the day needed to be got on with. As a rabbi, I often preach some version of awareness of our feelings, authenticity, taking the time to know what's going on below our surface. But right now, I'm just trying to get by until springtime. Until it's safe to thaw out. I think, for me, it might be the right and best thing to do.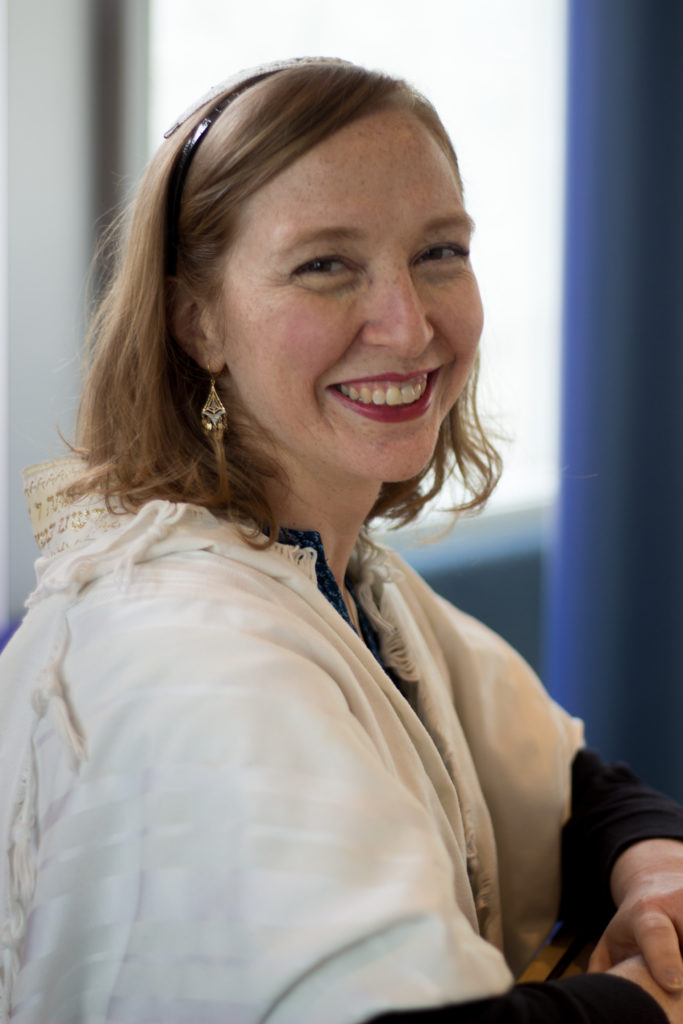 Rabbi Julia Appel is Clal's Senior Director of Innovation, helping Jewish professionals and lay leaders revitalize their communities by serving their people better. She is passionate about creating Jewish community that meets the challenges of the 21st century – in which Jewish identity is a choice, not an obligation. Her writing has been featured in such publications as The Forward, The Globe and Mail, and The Canadian Jewish News, among others.