---
911 Is A Death Threat To Black People With Mental Illness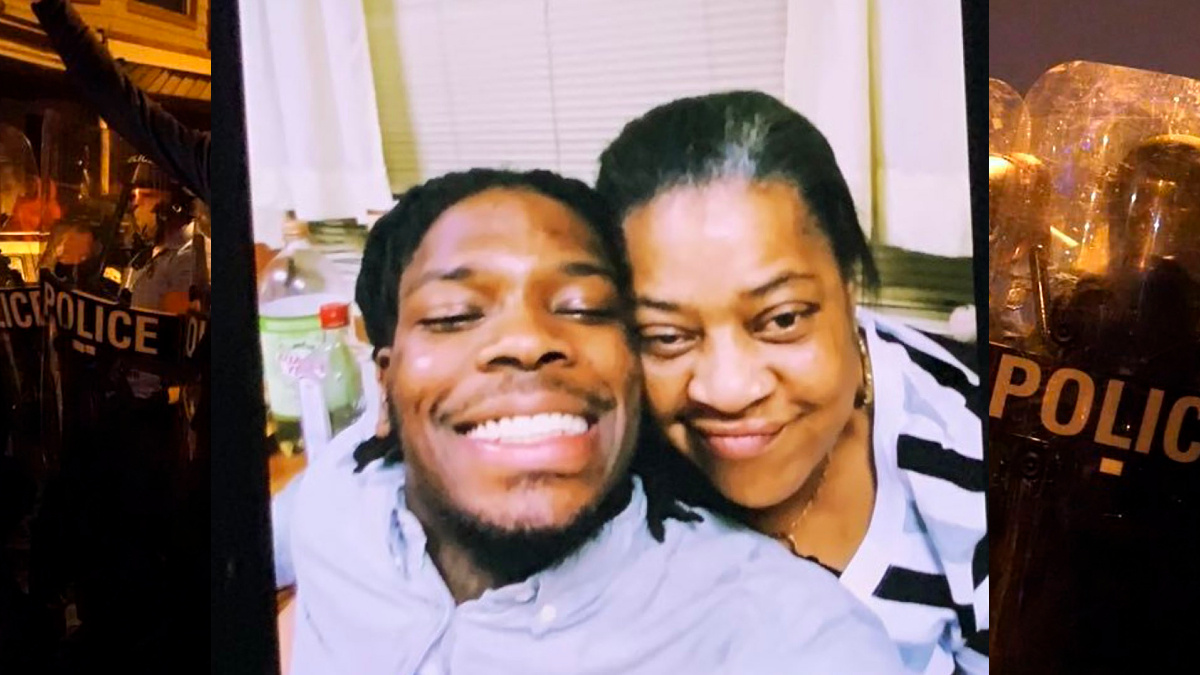 Who do Black people call when their loved ones are having a severe manic episode? The police made it clear that they aren't the ones to be called based on their "lack of training" regarding this matter. Between being disproportionately targeted, overly policed, and marginalized systemically, I don't know how Black people can not be skeptical of America's police force.
911 is a potential death threat to Black people in general due to America's long history of racism and especially due to a mental health crisis. The same scenario they're trying to prevent automatically inclines the risk of death once the police are involved.
According to the Treatment Advocacy Center, people with untreated mental illness are 16 times more likely to be murdered during a police encounter than other civilians stopped or approached by law enforcement.
On October 26th, 2020, 27-year-old Walter Wallace was shot and killed by two police officers in West Philadelphia, Pennsylvania. Walter's family members repeatedly mentioned that he was experiencing a bipolar manic episode before the shooting. Walter was holding a knife which the officers on the scene told him to drop several times. Because he didn't drop the weapon, Walter was shot seven times each by both officers on scene. Neither officer carried tasers, and 14 shots is not a signal to make sure he is injured and unable to harm them; it's an indication to purposely kill him.
Norris DuPree Jr., psychologist and licensed therapist states, "individuals that are manic or suicidal are sometimes irrational."
Walter was a twin, son, husband, and father of nine children who will no longer be able to have a relationship with their father based on a matter that could have been prevented. The city is not charging the officers with murder, claiming they were "improperly trained and didn't have the proper equipment to effectuate their job." However, this is far from the first time officers have used this excuse; several other mentally ill people across the nation have been killed based on the police force's lack of training.
On October 18th, 2016, 66-year-old Deborah Danner was shot and killed in her apartment when her neighbor reported her erratic behavior and needed the police to deescalate the situation. Danner had schizophrenia and was armed with a pair of scissors and a baseball bat but didn't attempt to use them against the officers, and after she put the baseball bat at shoulder length height, officers fired two shots, which caused her death.
The mother of 18-year-old Miciah Lee called the police after her son told his brothers he was going to drive off and commit suicide with a handgun. His mother told the officers he was severely mentally ill, so they could proceed to help him based on his condition and only told them to keep him in custody for his safety. However, minutes after they approached him, both officers fired multiple shots and killed him.
Other severely mentally ill individuals like Pamela Turner, Miles Hall, and Osaze Osagie all had intense manic episodes that were harmful to themselves and others. Again, police were called on scene to minimize the situation, and instead, it led to death. Studies mentioned that as many as 50 percent of people murdered by police had registered disabilities, and a large percentage of those were people with mental illnesses. Black Americans are at even higher risk due to excessive racism in America and in our police forces.
Individuals live with intense mental illnesses across the globe without being shot and killed by police. Generally, this occurs because officers aren't trained to "shoot first and ask questions later". In many other countries, they've implemented mental health experts to travel with police on mental health calls to provide a more accurate assessment for treatment that the patient needs.
There needs to be a higher level of accountability based on supporting severely mentally ill individuals. A mental health diagnosis can happen at any point in a person's life. They shouldn't be criminalized based on their illnesses; they deserve the proper medical attention that everyone else gets-even if it requires more care.
Recommended Posts
September 13, 2021
July 15, 2021