---
When The Student Is The Teacher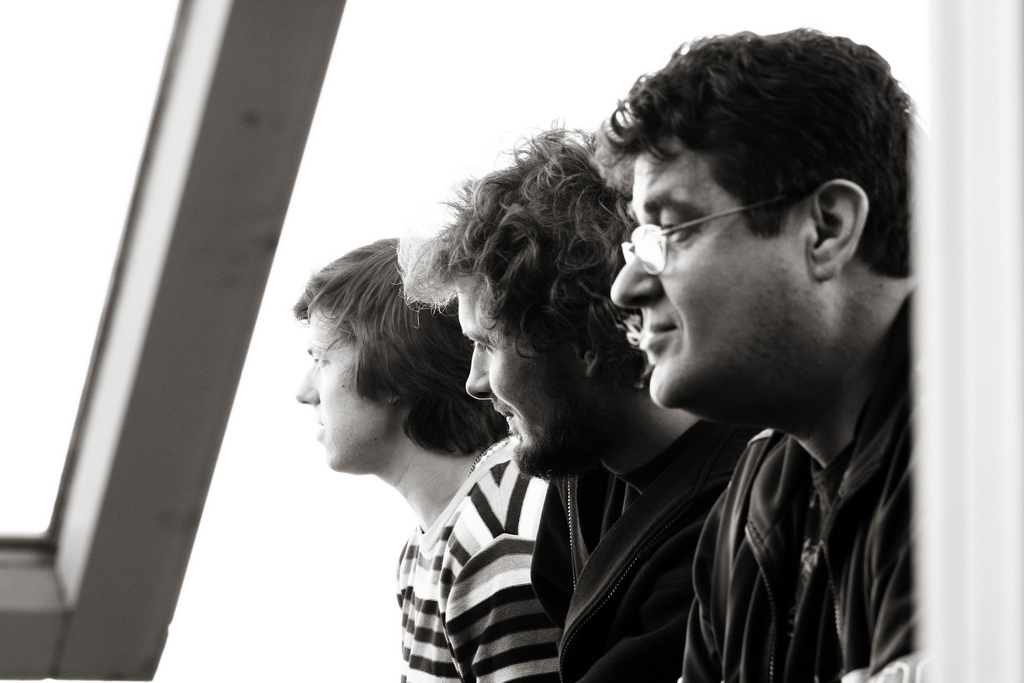 In the Jewish tradition we read the concluding words of the Book of Deuteronomy, and then without skipping a beat open to the first chapter of Genesis.  We read about Moses' death and then in our next breath, the creation of the world.  This is how we order our year.  This is how we read our lives.
Several years ago a close family friend died.  Throughout his many years, Jerry served as a mentor.  Recently his grandson with whom I, as well as my son Ari, have now grown close, shared a surprising discovery.  When he, and his family, searched through his grandfather's library they came across a stack of letters, a pile of correspondence between Jerry and me.  He scanned the letters and emailed them to me.
There, these pages remained.  Yesterday I began to read, and reread, the letters.  Their meaning was unfurled. 
My friendship was reborn.  Our discussions returned to life.
I was surprised to rediscover that I had served as a teacher and guide to the man I deemed one of my greatest mentors.  Although not a rabbi, he was most certainly my teacher.  In the letters I found ruminations about theology, the purpose of religion and the import of Judaism.  Jerry's questions always prompted more thought.  They prodded me to reexamine my convictions and on a number of occasions, to revise my thinking.
I was reminded of a Jewish teaching: "I have learned much from my teachers, more from my colleagues, but the most from my students." (Babylonian Talmud, Taanit 7a)
I happened upon a letter, written the month prior to my daughter Shira's birth.  I wondered aloud if I would be a good parent.  Jerry offered reassurance and guidance: "You and Susie are about to embark on the greatest adventure of your lives, being parents.  It is a matter of miracle and wonder, not just biology, and it will test your abilities in every sphere over and over again.  But here is where Jewish questioning and the willingness to listen will stand you in the best stead."
Who is really the teacher and who the student?  Is the line ever so clear? 
I wrote about my parenting convictions.  I now recall my many pronouncements about how we would do things differently, and therefore better than our predecessors.  I quoted my grandmother's retort: "Steven acts as if he is the first person in the world to have done this." 
I can hear her voice again. 
It is there on these pages.   
Every parent should feel as if they are the first couple to give birth.  Every bride and groom should feel that their wedding day is like the first day of creation. 
The cycle continues.  My grandmother comes back to life.  My mentor is reborn.
In the Jewish tradition we begin the Torah reading again.
We unroll the scroll. We open its pages.  We meditate on its words.
We open to the letters of Genesis:  "In the beginning God created the heaven and the earth…"
Recommended Posts
January 20, 2022
January 14, 2022
January 07, 2022