On September 13th, 2001 you checked out "It Takes a Village" from the public library in town. Not this one. This one. You probably had your toddler with you – maybe in your arms – as you walked along the shelves. Because who in their right mind could have let their kids out of sight in those days after the attacks?
You had thousands of children's books at your fingertips that day. You could have picked any one of them – about princesses, trucks, penguins, or anything in between – and yet you chose this one. You chose to read about Mama raising her children, Yemi and Kokou in the West African village of Benin. In a moment when people stopped trusting even their closest neighbors, was it reassuring to read about a mother who could trust her entire village to watch over her precious kids?
When you read it to your child that night at bedtime, did you let yourself daydream? Did you imagine a world where your own Kokou could stumble from neighbor to neighbor and find food, drink, and shelter? Even a pool to splash in and a mat to sleep on, all at the hands of the strangers in your midst? Did you let yourself believe you could someday have that for your Kokou?
Fourteen years later – on December 4th, 2015, my turn came. Just two days after the San Bernardino shooting, which feels almost indistinguishable in my blurred memory from the horrifying shooting at Planned Parenthood in Colorado Springs the week before…which feels almost indistinguishable from the terrorist attacks in Paris two weeks before that, and so on, for as far back as I can remember, and certainly for as long as my children have been around.
I, too, had my toddler in my arms as I walked along the stacks at our library. I couldn't bring myself to put him down that day. I considered superhero stories, because maybe we should just believe that Superman will some day swoop in, capture the bad guys, and right the ship for all of humanity. Or some old Jewish folk tales, because maybe all I need right now is a deeper faith in God and a little bit of levity. Or perhaps a DVD like Toy Story, because maybe some bubble gum for the brain could offer a safe escape.
And yet I ended up where you did. Standing in front of "It Takes a Village", wishing I were there, in that harmonious, safe place where nobody looks over their shoulder in fear. I want to believe that my kids will grow up with enough faith in their neighbors to eat food from their hands, to swim in their pools, to rest in their shade. I want nothing more than for my own Yemi and Kokou to never really be alone, to always feel safe in the company of strangers. And some day, when my own Yemi and Kokou leave the village in which my wife and I have raised them, I want to believe that there are other villages out there, where neighbors care for one another, where strangers aren't strange at all.
Perhaps the village of our shared story is not a place to visit, but rather a choice to make. Maybe we're already here – in the village – but haven't yet made the choice to be a part of it. The choice to trust our neighbors with those most precious to us, and to be worthy of their trust, too. The choice to suspend our collective fear long enough to let our children explore the neighborhood and engage with all who inhabit it. The choice to stop yearning for the village, and start becoming it.
It's been fourteen years since you first checked out It Takes a Village, and – as the world's conflicts steadily build up to a boiling point – we need our villages more than ever before. And while you and I may never meet face to face, I hope you'll join me in choosing to build – and to become – that village together.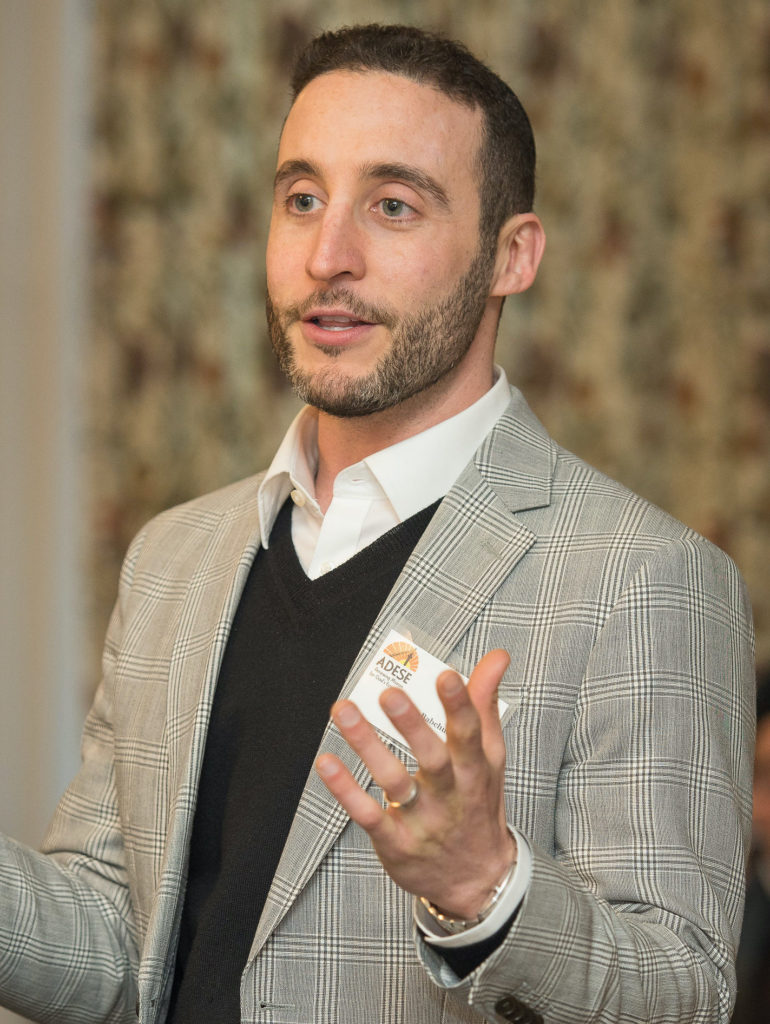 Rabbi Elan Babchuck is committed to leaving behind a world that is more compassionate and connected than the one he found. In pursuit of that commitment he serves as the Executive Vice President at Clal, the National Jewish Center for Learning and Leadership, and the Founding Executive Director of Glean Network, which partners with Columbia Business School. He was ordained in 2012, and earned his MBA that year, as well.
A sought-after thought leader, he has delivered keynotes at stages ranging from TEDx to the US Army's General Officer Convocation, published in The Atlantic, The Guardian, Washington Post, and Religion News Service, has a column for The Wisdom Daily, contributed to Meaning Making – 8 Values That Drive America's Newest Generations (2020, St. Mary's Press) and is the co-author of the forthcoming book Picking Up the Pieces: Leadership After Empire (2023, Fortress Press).
He also serves as:
He lives in Providence, Rhode Island with his wife, Lizzie Pollock, and their three children: Micah, Nessa, and Ayla. In his spare time, he finds sanctuary while climbing rock walls around New England and tending to his backyard garden.