---
Mesmerized by Kate Tempest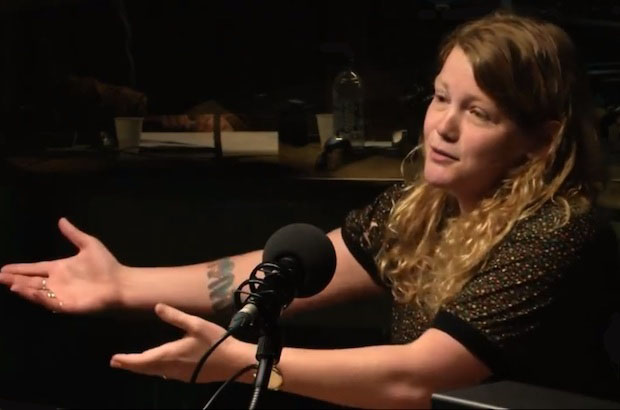 Every so often you see an artist's performance that is truly mind-blowing. A tour de force so mesmerizing and breathtaking, you know you'll never forget it. This was my experience when I first heard 29-year-old poet and raconteur Kate Tempest perform her widely acclaimed spoken-word work,?Brand New Ancients. Since taking London by storm with it, she's also written plays (Wasted and Hopelessly Devoted) and recorded rap lyrics (Everybody Down).
Listen to the kinetic wordsmith offer up a portion of her Brand New Ancients masterpiece here:
With her turbulent, tragic, violent, passionate, beautiful and intimate words set to an orchestral score, this south London native reminds us of the days when gods that everyone knew (not celebrities) walked upon the Earth to save us, even while they abused us. But after millennia of forgetting, they're gods who are just now learning how to walk again, and find the courage to love.
As Tempest explained in a HuffPo UK interview about Brand New Ancients: "Everyone has within themselves the capacity for great good, and great destructiveness. That's why I am aligning us with these old Gods. It's natural to look at someone and make a snap judgement, but the point of the piece is just to say: Look again, try and see the possibility of a person."
So are there gods who walk amongst us? Are we the brand new ancients?
Image credit:

Late Night Live

/Radio National Sydney
Recommended Posts
December 02, 2022
November 22, 2022
November 16, 2022