---
Being Ten Percent Happier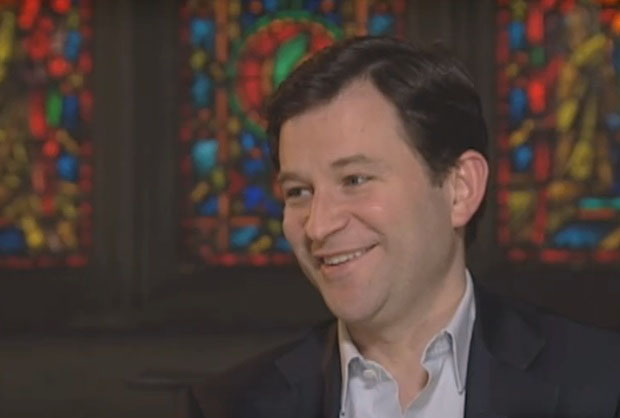 Not long ago, Dan Harris, anchor for ABC's Nightline, published a book about quieting his racing mind through meditation: 10% Happier: How I Tamed the Voice in My Head, Reduced Stress Without Losing My Edge, and Found Self-Help That Actually Works — A True Story.
A New York Times nonfiction bestseller (now available in paperback), 10% Happier does have a few ideas, summarized here, that you owe it to yourself to consider – whether you already meditate, have considered trying, or never plan to do so.
1. Don't necessarily give up grand goals, such as "being happy." But try and approach them incrementally, e.g., aim for 10% happier. Ironically, that "smaller" goal may be the surest path to achieving the bigger one. And even if not, isn't being happier than you are now a pretty big deal?
2. You don't need to buy the book – a fact which the author happily admits – to find five minutes a day when you can sit comfortably, and focus on the breath as it's going in and coming of your body. And if you should lose that focus? Just return to it, over and over, for the duration.
3. When it comes to meditation, or most any other practice, it's simply about doing it again and again. It's not about getting it "right." That's why it's called a practice (not a perfect).
In an NPR in an interview earlier this year, the author explained his new happiness: "If you had told me ten years ago that I was going to be a public evangelist for meditation, I would have coughed my beer up through my nose. I mean, this is just the last thing I ever saw coming. But I honestly believe this is the next big public health revolution. The problem is that there's this PR issue around meditation. People think it's either too weird, or too difficult. And so my goal is to dispel both myths and to say, A) If a skeptic like me is doing it, you can do it, and, B) If somebody with the attention span of a kitten, like me, is doing it, you can, too."
Check out this Nightline segment, as Harris tells his own story about how he arrived at the urgent need to calm his anxiety -? including what he calls one of the most embarrassing moments in his television career:
Image credit: ABC News
Recommended Posts
August 05, 2022
July 29, 2022
July 21, 2022