---
Author Jeff Greenwald Says Yes To All The Universe's Wild Suggestions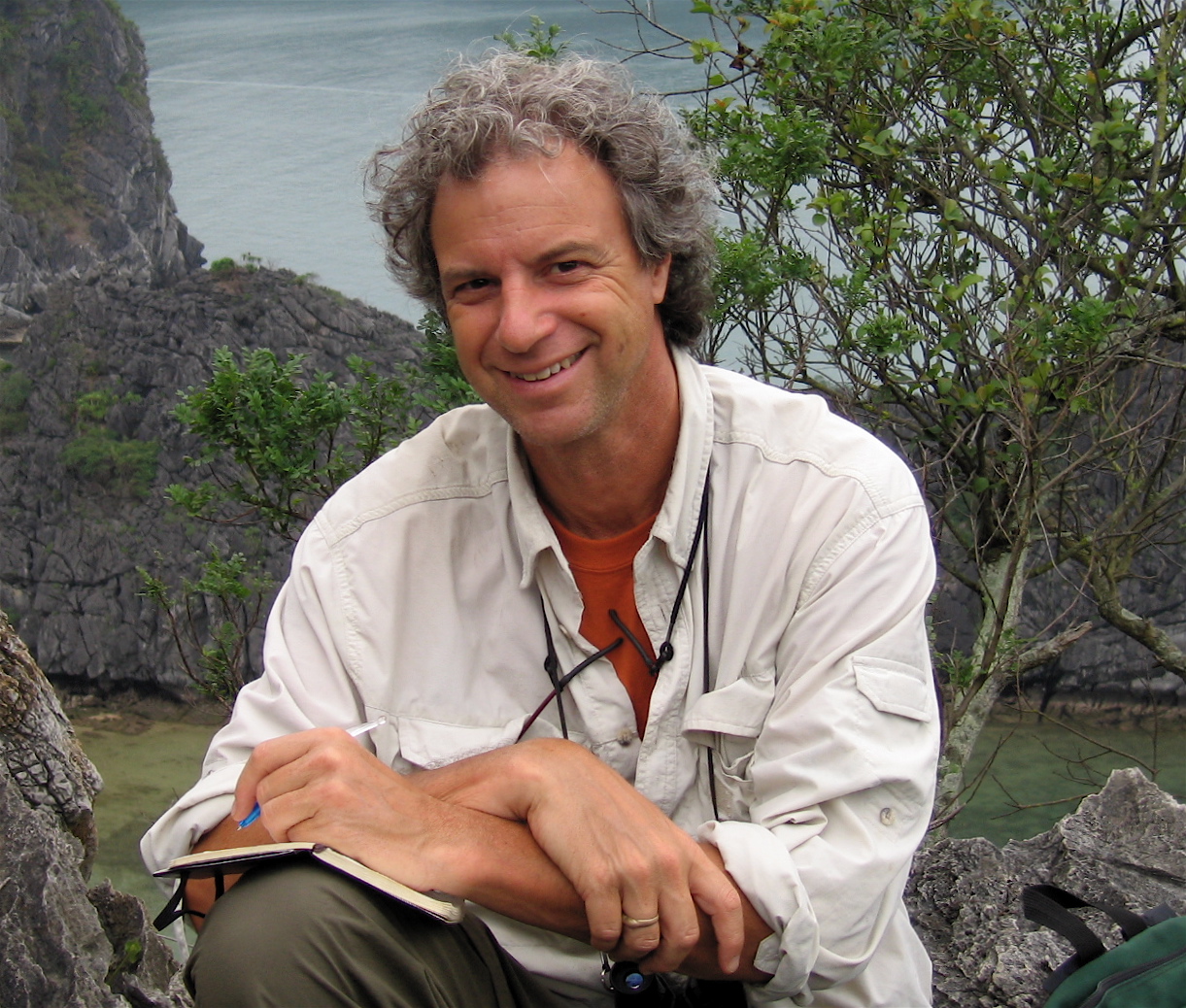 Jeff Greenwald, a respected travel writer, lives by one line from  Kurt Vonnegut's book, "Cat's Cradle."
"Peculiar travel suggestions are dancing lessons from god."
Greenwald has published hundreds of travel articles and five books. He's interviewed greats from the Dalai Lama to Paul Bowles and visited 73 countries. Through his travels, Jeff has become incredibly good at boarding life's roller coaster and enjoying the ride. So I sat down with him last weekend in a San Francisco bar and asked him how he does it.
"A man named Keith Johnstone (the British improv theater pioneer) made the observation that there are two kinds of people in the world. There are people who say 'Yes' and people who say 'No.' Because, of course, all improv is based on saying 'Yes.'
The people who say 'No' are rewarded by the safety they gain and the people who say 'Yes' are rewarded by the adventures they have," he said.
"I've never been risk averse. Adventures have been what I've always looked for."
When Greenwald was in his late 20s, he got a pivotal chance to see what would happen if he said "yes" to one of the universe's strange suggestions.
At the time, Jeff was a sculptor. He had just read "The Agony and the Ecstasy," and became determined that he would travel to Greece and learn how to carve marble.
"Carving marble seemed like the most romantic thing in the world to me, never mind that I didn't know the first thing about it and that the chisels I brought with me were wood chisels," he said. Fueled by youthful enthusiasm, he decided to spend the summer on the Greek Island of Paros, by way of Athens. He had only been in the country a few days when he stopped by the archaeological museum to see the Cycladic sculptures.
"I was in one of the galleries and I saw this woman — and something just overcame me. I was overthrown by this idea that if I didn't speak to this woman, my life was not going to go on the course it was meant to go," he said. And instead of ignoring that weird feeling, Greenwald pressed ahead.
"She was astoundingly beautiful. I didn't even really know what I'd say to her. She was wearing a camera around her neck. So I just walked up to her and said the lamest thing anyone could say, which is, 'Are You a photographer?'"
Luckily, Jeff,  got past that opening line and they got to talking. He ended up traveling with her around Greece as a romance developed between them. After those weeks were over, he followed her to her next stop, Nepal, where she planned to study Ayurvedic medicine. Nepal had never even been on Jeff's radar before, but he would end up spending the next 38 years visiting and living in the country, which is now his second home.
It was an almost magical unfolding, a turn of events that, in retrospect, looked like the universe offering him a chance to change his life and take a turn he could have never imagined on his own.
Greenwald continued to look for opportunities to explore his connection to the universe and say "Yes."
There were many of them, too many to count, though some of the best ones are immortalized in my favorite of Greenwald's books "Mister Rajas Neighborhood."
But, one opportunity in particular came up when Jeff was 36,  living in Nepal and a friend offered to give him a Tarot reading.
"She used a deck called Mythic Tarot, which is based on four of the Greek myths, and I was absolutely fascinated with the reading she gave me and the way it all tied into myth," he said. "And during the next few years, I got my own deck and started to do my own readings, and it really had a profound effect on me."
As he explored the Tarot, Jeff became especially interested in two cards, the Fool and the Wheel of Fortune.
The Fool, the first card in the most important suite of the deck, symbolizes a fool with a ready heart and mind, ready to embark on a new journey, enthusiastic, despite the many dangers and unknowns before him. The Wheel of Fortune, meanwhile, symbolizes a time when the universe is rolling the dice and anything could happen. Jeff identified with both.
"Once you start thinking of yourself as the fool and all travel, your whole life, actually, as a dancing lesson from god, you really are much more open to all of the steps or missteps you might take," Greenwald said. "Because you realize that there's a deeper underpinning, a spiritual meaning to it. In a way, what Kurt Vonnegut was describing with that line (about travel suggestions) was the Wheel of Fortune, that it's sort of a carousel of possibilities, and when you want to be open to that, you can leap on to the wheel and have any kind of experience you want," he said. "(Throughout my life) I've had to pursue things because the idea came to me and then wouldn't let go."
Greenwald is the first to admit that not all of his pursuits have been graceful. After all, most people don't tango flawlessly in their first lesson.
"I did some things that I'm very often embarrassed about,  but I'm so thankful I did them," he told me. For instance, Greenwald published his first book of poems when he was 20. Two of them were recently added into an anthology of horrible writing from good writers, he told me. When Greenwald was asked to read them at an event promoting the book, he laughed so hard that he was unable to speak.
"Two fish avoid me," he began, reciting a line from one of them. "Naked on the coral reef, I am recognized."
Sounded okay to me.
Of course, other pursuits have gone better, perhaps because of, not in spite of, Greenwald's willingness to dive in and play the fool.
In 2003, for instance, the manager of a San Francisco theater asked Greenwald if he would read some of his stories on stage during a show. He agreed, but said that he wanted to perform despite the fact that he'd never gone on stage before. His travel story show "Strange Travel Suggestions," was born.
During the performance, Greenwald regales the audience with tales from travel to every corner of the globe, from evading militant radicals during an eclipse in Iran to scuba diving in the Philippines, while channeling the spirit of the Wheel of Fortune. Like life, the show takes unexpected twists and turns as he invites audience members onstage to spin a wheel that decides what genre of story he will tell. It's essentially improv, filled with stories he's honed, brought alive by the lifelong, electrifying practice of saying "Yes."
"I don't know why I travel," Jeff told me. "But what it connects me to is my sense of readiness. We often lose our sense of readiness… We go through our lives with this sense of being used to everything that happens to us. But when you travel, you're forced to be ready again. You're forced to be vigilant about everything entering your sphere of vision and your sphere of emotion and your creative sphere. And you can do yourself justice in a way that you can't living by the straights of your usually narrow and predictable life."
There's a Yiddish proverb, 'One should live if only to satisfy one's curiosity.' And my life has always been motivated by curiosity. Of the best places I've gone, almost all of them are by accident, and I would say, all trace back to that encounter at the museum … everything sort of traces back to that one sudden leap of faith."
Recommended Posts
March 03, 2021
February 08, 2021