---
A Family Values Fumble for Reverend Franklin Graham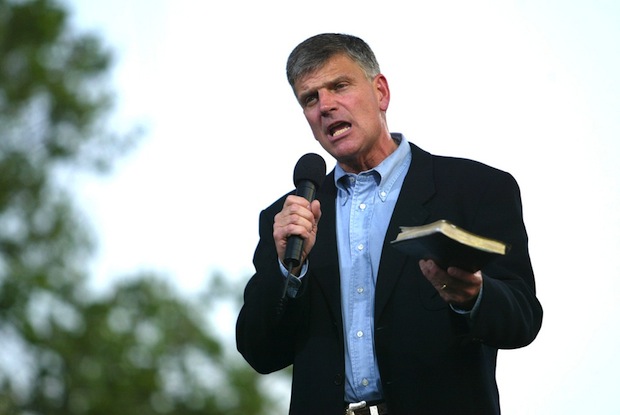 From Odyssey Networks' Faith on the Record series: Sounding off about Wells-Fargo's TV ad depicting two women learning sign language in order to adopt a hearing-impaired child, Rev. Franklin Graham declared his plan to cut ties with the bank by withdrawing his ministry's funds. He also encouraged his flock to follow suit. But the evangelical leader soon softened his stance (saying he isn't opposed to the company's ad being "gay-friendly"), and now, what I find fascinating is watching him wrestle with this issue. "What if all of us were willing to open ourselves to the competing claims of whatever tradition we follow?"
Watch my video below for more insight and discussion:
Odyssey Networks tells the stories of faith in action changing the world for the better. Their stories explore a wide range of issues including peace, tolerance, social justice and the environment.
To watch more videos from The Wisdom Daily, please click here.
Image credit: Anthony Correia/Shutterstock.com
Recommended Posts
January 24, 2023
January 19, 2023
January 18, 2023