---
Remembering A Life That Was Guided By Loyalty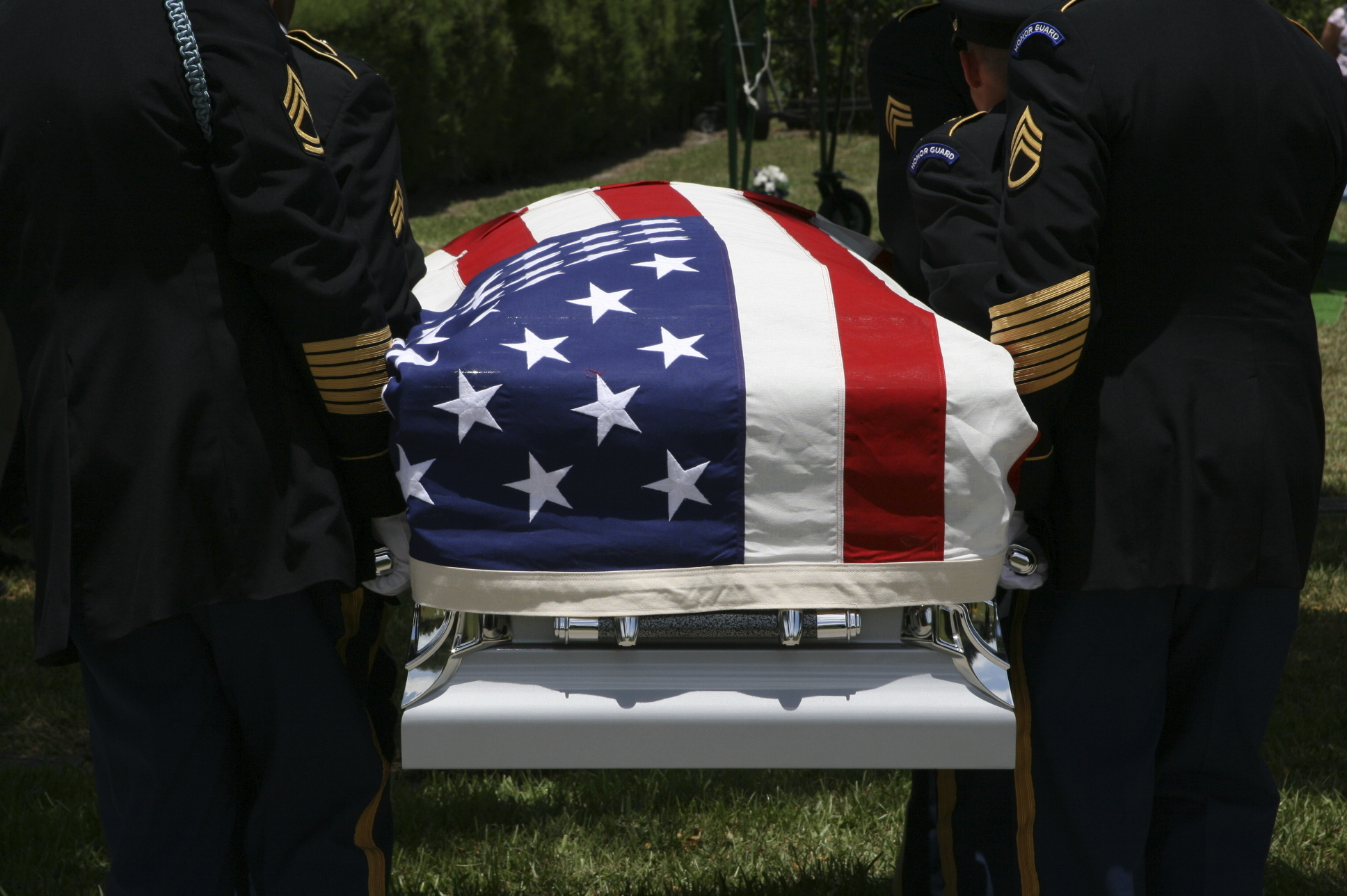 As a congregational rabbi, I officiate at many funerals.  All are sad.  Some are tragic.  A few leave deep impressions.  Arthur's funeral was such an occasion.
At his funeral there were military honors.  Arthur served in a US Army reconnaissance unit during WWII, fighting in the Battle of the Bulge.  It was an experience that taught him about war's horrors.  He would often argue against wars and advocate for peace agreements, even when others offered reasoned skepticism, with the simple words, "I don't want any kid to experience what I experienced."  These war experiences also taught Arthur that food is precious.  His unit was often forced to forage for rations.  He therefore savored every meal, always sitting down to three meals a day, and even enjoying chocolate ice cream on his last day.
Standing at the cemetery, I looked to see both soldiers wearing their dress uniforms.  One stood in the distance and played taps.  The other stood saluting the flag-draped coffin.  Following taps, the two soldiers ceremoniously gathered to fold the flag.  They examined their tri-cornered folding to ensure that it was perfectly arranged.  One soldier saluted the folded flag, held in the other's arms.  The flag was then presented to Arthur's son, Mitchell, with the words, "This flag is presented on behalf of a grateful nation and the United States Army as a token of appreciation for your loved one's honorable and faithful service."
The soldier then stepped back and offered a final salute.
Although I stood by Mitchell's side, I had trouble understanding the soldier's words.  He appeared new to this country and spoke in a thick Caribbean accent.  I looked up and realized that the other soldier was also most likely an immigrant. He appeared to be from an Asian country.  I smiled to myself.  Arthur would have liked that.  He, too, was an immigrant.  In fact he was still new to this country when he enlisted to serve.
He shipped off to Europe for one simple reason.  He was called.  Loyalty was one of Arthur's defining characteristics.  He was deeply loyal to the United States.  He was also loyal to Jewish tradition.  During this past year, there were days when he seemed to drag himself to Shabbat services.  Belonging to a synagogue was integral to his life.  Wherever he lived, he joined a congregation and pledged his membership.  I will miss the occasional New York Times articles he would hand me to read and for us to discuss.  He was deeply engaged with contemporary issues and we often had lively debates about them.
He very much liked the new direction upon which our congregation embarked and was pleased that our congregation is Reform.  He joked that he became a Reform Jew in his 90's and then he would chide me that we should say more prayers in English so that he could better understand his petitions.
Most of all, Arthur was loyal to family.  He remained devoted to his wife, Lila, throughout her continuing illness.  He was deeply devoted to his son, Mitchell, and he, in turn, to his father.   He adored his grandchildren, Daniel and Sarah, and they, of course, adored him.  People gravitated around Arthur.  He was interested in people.  He would insist that repairmen spend more time at the house so he could better get to know them.
Arthur was always fully present.  Most remarkable of all about Arthur was that he did not have to say much for you to sense his presence and to feel the kinship he so lovingly, and effortlessly, offered.
In our congregation, it is my custom to send a letter to everyone memorializing a member when they die.  The reason is straightforward.   It is always a letter and never an email.  The written word, etched on paper, seems more fitting.  When you join a congregation, you gain more than services, lessons and programs.  You gain the fellowship of community.  You gain an attachment to others who you may have only offered a glance or a friendly "Shabbat Shalom."  You gain the task of remembering.  Arthur's memory belongs to each and every one of us.
Arthur was loyal to our country.  He was loyal to the Jewish tradition.  He was, most importantly, loyal to family.  These are the commitments that guided his life.  They also are the loyalties that offer us lessons for our own lives.
While one can never fully give voice to 94 years of life, one can pen a few words, one can share a few remembrances.  I continue to feel Arthur's absence.  But I will hold on to his memory.  I will hold on to the lessons of his life.  I will hold fast to memories–with the help of others.
His life has become that precious message I carry with me.  These days it is the sustenance I require. Perhaps it might help to sustain others as well.
On a cold February day, immigrant soldiers gathered to honor a man they did not know.  Along with Arthur, they reminded us of what binds us together.  It truly is family, faith and flag.
Recommended Posts
March 03, 2021
February 08, 2021