---
Will the U.S. Be Smart About Smartphone Privacy?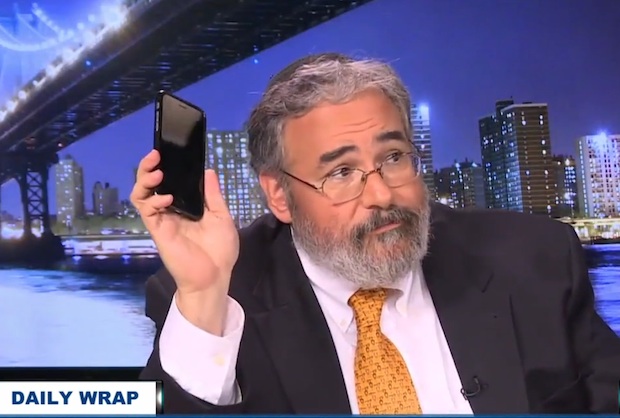 As U.S. government officials consider how to meet law enforcement's need for access to data – now increasingly encrypted on personal tech devices – Google, Apple and 140 other technology firms are pushing back. In an appeal to the Obama administration, they argue that "strong encryption is the cornerstone of the modern information economy's security." Still, we shouldn't forget: The cellphone is one of the single most important tools in 21st-century terrorism. Privacy is a priority for Americans, but what about public safety? Is the tech industry's position a responsible one? "They have billions of dollars at stake….they should dial back these sacred claims of privacy, and admit their real concern with encryption being weakened is that people will do less business online."
Watch my recent panel appearance on The Daily Wrap, discussing this and other topics:
Brad Hirschfield appears regularly on The Daily Wrap, featuring fast-paced, fun conversation from across the ideological spectrum. In one hour, it offers viewers a chance to catch up on the hottest stories of the day, and feel more involved in those stories by getting the analysis they need to help form their own opinions.
Recommended Posts
January 24, 2023
January 19, 2023
January 18, 2023