---
School Openings: An Intervention From Your Concerned Canadian Neighbor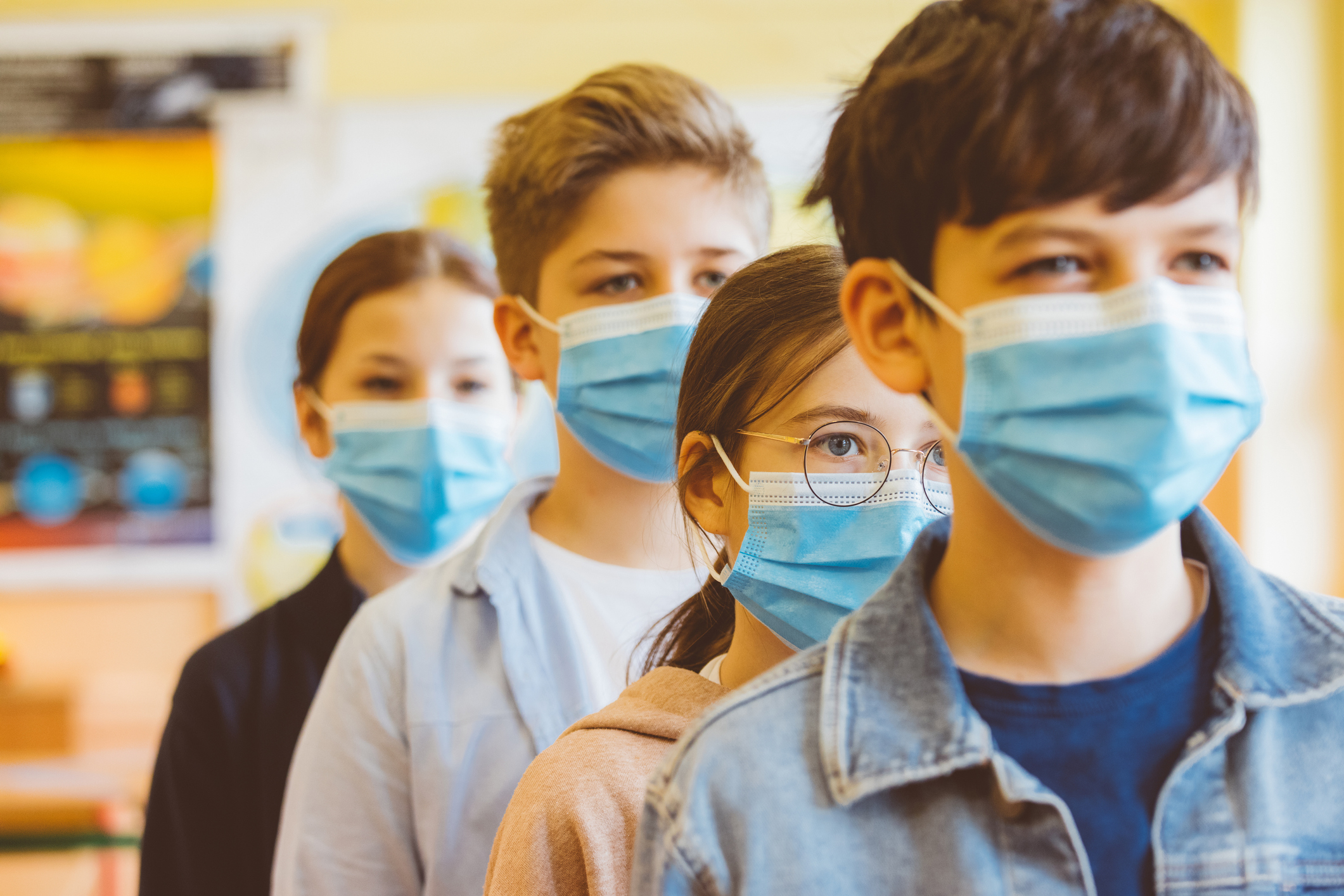 Note: Kadee Wirick Smedley is a dual American-Canadian citizen who lives in British Columbia, Canada, with her husband and four children.
On June 2, my husband and I dropped our two youngest children off at school for the first time since the COVID-19 pandemic hit in mid-March. Our provincial government, in consultation with our now-famous health officer Dr. Bonnie Henry, had decided it was appropriate to reopen schools on a part-time basis, with parents having the option to keep their kids home.
As it turned out, my husband and I were among a limited number of parents who took schools up on the offer, and we immediately noticed how different things were. For starters, attendance was staggered: non-essential workers were allowed to have their children attend two days per week; as essential workers, my husband and I opted for three. After the first week, our kids reported they now had to do an awful lot of hand washing at school and that few of their friends had come back. Around the same time, media outlets confirmed that British Columbia's schools reopened with only 1/3 of their students attending.
When I first heard two weeks ago that some schools in the United States were looking to reopen in August, I understood the desire to do so. Online schooling is hard on everyone–students, parents, and teachers. My husband and I both worked full-time through the pandemic, and managing our kids' education at the same time stretched all of our emotional and mental health. Having our youngest children back in school made the final month much more manageable for all of us. I'm grateful we were able to do so.
But when I look at the numbers of COVID cases continuing to rise in the States–particularly in the southern, early re-open ones like Arizona, Texas, and Florida–I'm dismayed that there is any consideration being made to return children in-person to school so soon, let alone doing so full-time. And while I'm prejudiced in my concern by having my own flesh and blood among those returning–all of my nieces and nephews live in the States, and my sister is a teacher in Texas–my primary concern is based on the numbers.
Let's start with a comparison: in the week before 1/3 of BC kids went back to school, our province averaged less than 10 new cases per day, out of a population of 5 million. Texas, where my sister lives and teaches, is currently averaging 9,000 cases per day out of a population of 29 million. Despite this, Texas school administrators and teachers have received guidelines to return five days/week with in-person attendance for their students beginning in mid-August, with threats of lost funding adding to the pressure. While a few districts are opting to stay online, most are ceding to the pressure to have the majority of students in physical attendance. Texas students can opt for online instruction, but it's not required to allow for staggering days of attendance in order to limit the amount of students and teachers onsite at any one time. The spacing of desks is set according to what is physically possible in the classroom given the number of students, not according to standard CDC guidelines of keeping people outside one's household six feet apart.
If the population difference makes the outbreak rate difficult to compare, let's look elsewhere. The state of Idaho is currently averaging just under 500 new cases per day, out of a population of 1.8 million people. And yet, Idaho school administrators and teachers have been given orders to reopen in mid-August, with guidelines for reopening based on loosely worded data points of community transmission (none, mild to moderate, severe).
Micah Doramus, a school administrator in Idaho, explains the difficulty of such vagueness this way. "Currently there is no reporting that aligns with the green, yellow, red markers in the framework. We're asking for clarification from each of the local health districts to align their reporting to a similar model. My school overlaps four counties, eight school districts, eight different towns/cities, and two health districts. We're trying to do what's best and safest for all of our staff and students."
Difficult as it is for educators in Idaho, the situation is far more dire in Florida, where the Education Commissioner recently signed an emergency order requiring public schools to resume full-time, in-person instruction in early August, or lose their funding. School districts are required to submit their own safety plans to the state, and upon approval will be allowed to reopen. One district, Osceola, has already had their plan approved and notes on their website that things like staggered-day schedules or alternating student attendance will not be part of that plan. This in a state that had 15,000 new cases on Sunday alone.
The numbers themselves are overwhelming. Add in students and teachers and administrators gathered closely together in a few weeks and the notorious funding disparities between schools in rich and poor districts to provide COVID-necessary sanitization and it's hard to expect anything short of a catastrophe. Which begs the question–at least north of the 49th parallel and among many educators and parents south of it–why the rush to return to in-person education? Why insist on full-time classroom instruction when new cases of COVID remain high and the likelihood of transmission so perilous? Why not focus on reopening schools safely rather than quickly? And most of all: why not do everything in your power to bring the virus under control before risking your country's most precious commodity–its children–and those who care for them?
I saw a friend of mine here in BC today, and related to them everything I have said here–the numbers, the shortage of guidelines, the immediacy with which many American schools will open despite the dangers inherent in so doing. As we said goodbye, they told me what I should write; a message from all of us here and around the world would pass on to our fellow children of God in the US, especially those with the power of life and death in their hands:
"Tell them to stop! Don't do it! It's not safe!"
Whoever has ears, let them hear.
Recommended Posts
September 13, 2021
July 15, 2021