---
Praying Into the Void for a Connection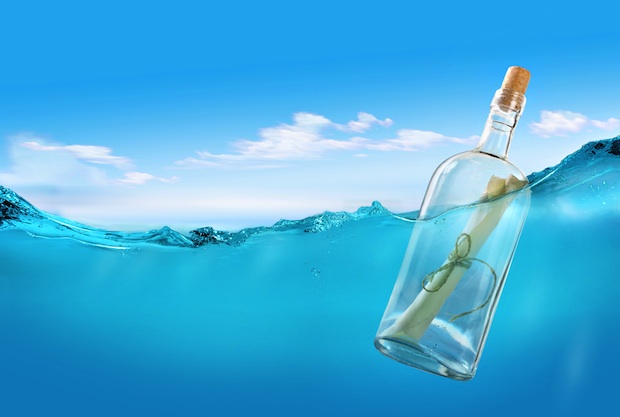 A fascinating "missed connection" ad on Craigslist from a man seeking a woman he hasn't seen in four decades got me thinking about the many forms that prayer takes, including a powerful ritual in my childhood of writing down my hopes and wishes.
When I was a young boy, my family would fly to Israel at least once a year, staying in the south with my Israeli family, and venturing regularly up north to visit Jerusalem, too. Whether by bus or car, I would always use the travel time to agonize over what prayer to scribble onto the little piece of paper that would soon end up stuffed into one of the cracks of the Western Wall.
I prayed for my dad's business to pick up. To get taller. Much taller. (It didn't take.) To get my braces off earlier than Dr. Pactovis had told me. I prayed for my friend's brother to go into remission. I prayed for peace.
They only connected for an hour. But that hour not only changed his path, it saved his life.
This custom has been around for almost three centuries, and is rooted in the idea that God's presence rests upon the Western Wall – the last remaining wall from the Second Temple in Jerusalem. Each year, about one million crumpled notes are stuffed into these cracks, left behind by seekers hoping to connect to God, by desperate visitors praying for divine intervention, and by kids – like me – unsure of what prayer really means, but comforted by the simple act of putting their thoughts out into the world.
I'm older now, and perhaps more skeptical that those notes actually go somewhere, other than the mass note-burial ground on the Mount of Olives, where they're taken twice a year.
But after reading this devastatingly beautiful "Missed Connection" recently, I'm reminded once again that the mere act of bravely setting our prayers free – into the void – can be just as beneficial to our souls as the actual thing we're asking for.
The Craigslist poster, unidentified thus far, reaches into the virtual abyss to connect with someone he met 43 years ago. On the verge of committing suicide after a traumatic tour of duty, he met a woman whose kindness and free spirit inspired him to alter course and to live out his life, one day at a time. They only connected for an hour, but that hour not only changed his path, it saved his life. And now, after 43 years of cultivating gratitude, he shares his holy words with the universe, in hopes that they might find their way to her:
"You breathed your spirit into my lungs one rainy afternoon, and you can't possibly imagine my gratitude."
While science has yet to prove that God exists (or doesn't), there's a great deal of scientific evidence that the act of prayer can be deeply impactful. By gathering up the courage to put our thoughts into words, songs (or even silence), just once a day, we can reap the benefits that many studies have proven. Like that anonymous author online, we can all find healing and grow more trusting. And perhaps – if we stuff enough crumpled notes into the cracks of our holy world – our prayers might just get answered, too.
Recommended Posts
September 30, 2022
September 20, 2022
September 20, 2022