---
Educating For What?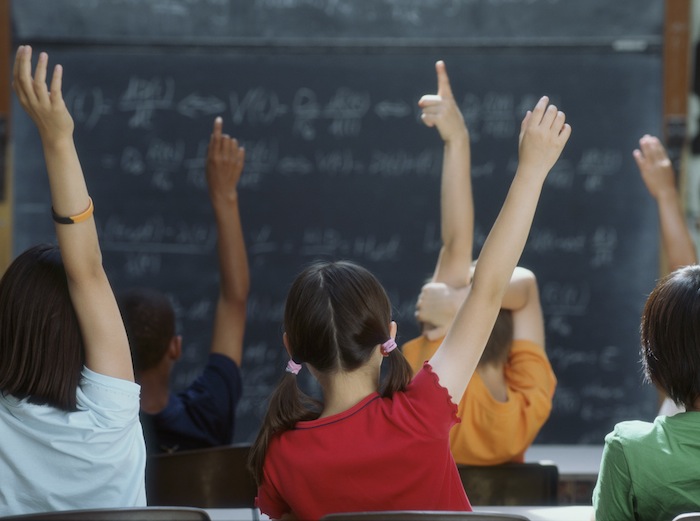 What is education for?? THAT, it seems to me, is the most important question when it comes to the question of education – and one about which we think to little.? Instead, we fight as a nation about our educational system (as if there is one unified system) "slipping" or worse, "falling apart".? And in the world of religious or cultural education — be it confirmation classes, Bible school, Hebrew school, or private religious schools – there is endless panic about what's not working, even though there is precious little clarity about what the desired outcome may be!
Is education primarily about practices or values?? Is it about stamping out people who do as we want them to do, or could it be about something more?? Don't get me wrong, the first is a very important issue – both for America as a whole, and to me personally as a member of a particular faith community.
I want kids who are prepared to be competitive in the 21st century workplace, and I hope that my kids will follow many, if not all, of the practices which animate my life, filling it with meaning and purpose.? But I also want something even more.
I want education which is about more than even high level recapitulation.? I hope that my kids, and in fact all kids, receive educations which fire their spirits and stimulate their minds to be not simply who their parents and teachers think they ought to be, but to become the people they most want to be, using the skills and values they have learned and integrated.
Those are not mutually exclusive, by any means, but if that is truly what we are educating for; then questions of engagement and imagination must trump the usual tests of educational success.? It's not that the easily measurable and readily quantifiable are irrelevant when it comes to education.? It's just that they cannot be the primary markers of failure and success.? And deep down we all know that.
If given the choice between a technically proficient but personally unfulfilled child, or one who struggles on tests but remains fully engaged by the education they are receiving, which would you choose if it was your child?? A bit overdrawn, I know, but given that every kid in every school is somebody's child, it's a question worth thinking about.
Recommended Posts
September 30, 2022
September 20, 2022
September 20, 2022