---
Why You Should Leave Your Loved Ones A Record Of Your Legacy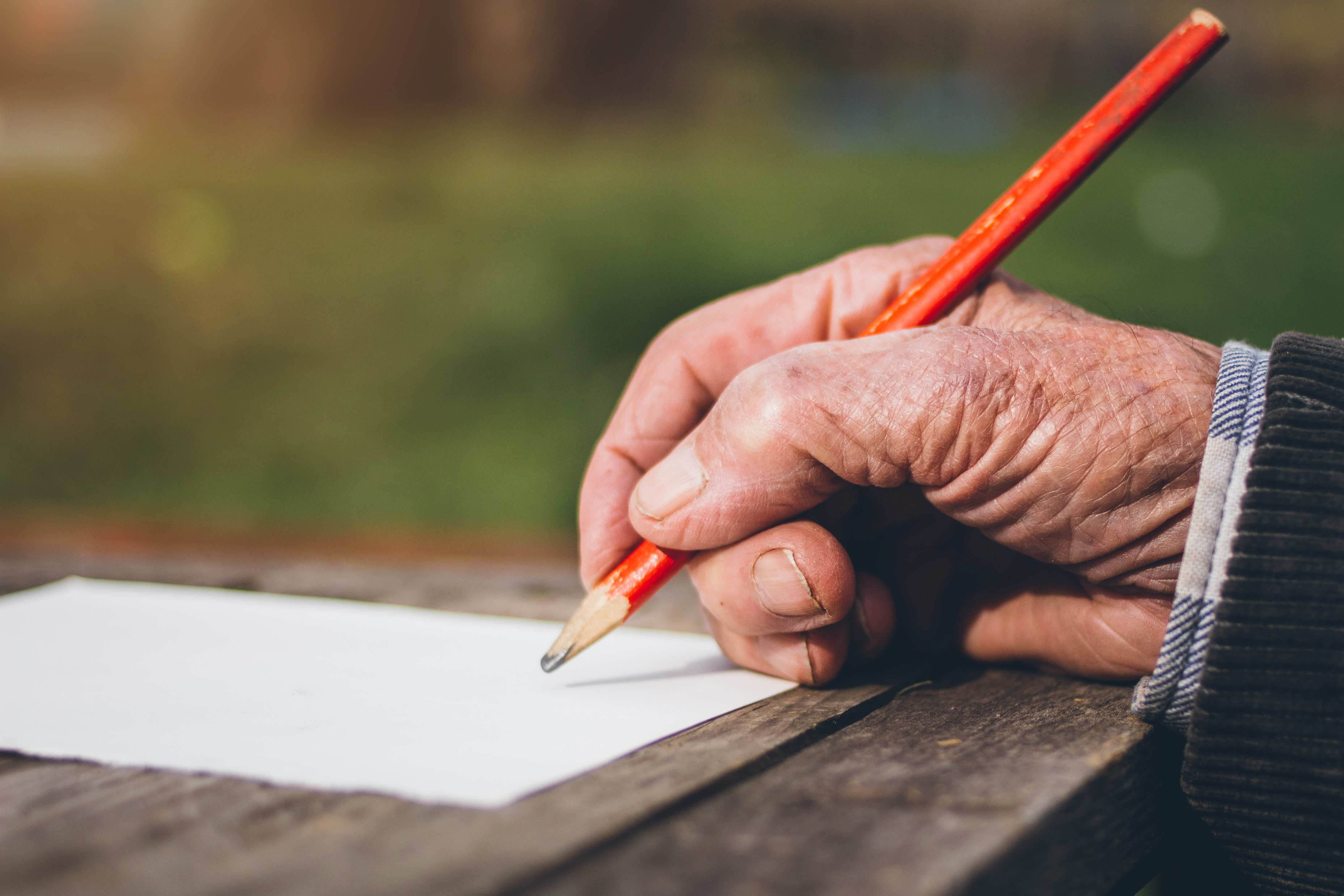 I recently received an amazing piece of mail.  A large envelope arrived at my office, containing a letter and a bound document.  The letter referred to a sermon I gave some 14 years ago.  At that time, I encouraged each person present to create an ethical will – a personal statement of values, beliefs, stories – whatever it was that was they believed was their legacy.  The bound document accompanying the letter was in fact the writer's ethical will.  He had been sitting with that instruction for all of these years and had at last crafted a document that he wished to share with his nieces, nephews and others dear to him while amidst health, strength and life.  He was kind enough to share a beautiful reflection and his gratitude for that initial nudge.  The author commented on his satisfaction in being able to put down what was important and share it with those who were important.
A month or so prior, the mother of a bat mitzvah student stood on our sanctuary's bimah just after her daughter was called to the Torah.  The mom walked carefully and confidently to the lectern and compared herself to Moses in the Torah portion her daughter had just read, words at the very end of Torah.  She explained that as Moses was not to enter the Promised Land, she would only be able to look into the proverbial Promised Land of the future, and, like Moses, she would die before entering the land.  This woman then proceeded to speak the most powerful, eloquent ethical will – a statement of her values & priorities to her teenage son and daughter, and offer gratitude to the countless family and friends who had been present for her, her husband and children on a terrible journey of illness.  She, too, gave an ethical will, as it turned out, weeks before she died.
Ethical wills or tz'vaot, have been around since biblical times.  In fact, the very first one is that given by Jacob to Joseph, his sons Ephraim and Manasseh, and Jacob's other sons as Jacob prepares to die. Jacob tells his sons where he wants to be buried and gives each a statement of his expectations for them, couched in a description of their past behavior.  He blesses his grandchildren and gives them special status, poised to enter the land in Canaan along with his sons.
We have had many recorded ethical wills since then – sharing values of health, learning and ritual, peace among family members, humor, family history, goals for book publishing, and continuation of family values.  They are written by parents and grandparents, husbands and wives, famous people and ordinary folks.
Among my favorite were two ethical legacies written by teens in the Rockdale Temple Confirmation Class in 1958.   The teens spoke frankly. One student wrote, "I wear lipstick, heels and chemise dresses, but I am still a child.  I go to formals, read historical novels and current affairs, but the thought of snow and water pistols still produces a happy, impish feeling.  I know that my heart is divided into many rooms, the first contains goodness; the second selfishness, thoughtlessness; the third, sadness…
To all young people, I bequeath a sense of justice.  To see another viewpoint than your own is the hardest work in the world.  To be fair in your dealings with others, you must be honest with yourself…Not so hard is seeing injustice when it doesn't concern you.  When I see a little child overpowered by a bigger one, I grow angry.  When I see someone persecuted who cannot help himself, I do not like it.  I try to help.  Trying to make fair the unjust is one quality I believe makes a better person…
To all young people, I bequeath tolerance…To all young people, I bequeath a love of learning…To all young people, I bequeath high standards, the strength to do what is right, because it is right."
Since I was a rabbinic student, I have encouraged folks of all ages to create their ethical wills.  More often than not, they have not done so.  I get it. It's an overwhelming task.  And, for some, I assume, it is a task associated with aging and mortality.  After all, the word will is associated with the distribution of assets after one's death.
But the benefits of sharing one's intangible legacy in life and health are immeasurable.  Think of the conversations one could begin with parents or children.  The traditions, travels or insights shared with friends or colleagues.  The family history to be shared.  The reasons you support a particular organization or give your time to a cause – explanations which just might inspired a friend or colleague.  The professional goals articulated to disciples or students.  Of course, if one wanted to venture into the death area, clear explanation of goals for one's funeral or memorial service gives so much clarity and the potential for peaceful discourse with your relatives.  These are important, but so too the values expressed by those teens.  We all have something to say and can say it at any time, really.
Ultimately, consider the power of sharing your voice – in writing, in person, in audio recording or video – with those dear to you – can you imagine?!  Start with jotting down three intangible gifts you have received and three you'd like to share with others.  Think about how you received that legacy and from whom, what it gives you, and why you'd like to share it.  Just start!
I understand the overwhelming nature of the task.  Even as I tell folks that their ethical will – or legacy letter, as one inspiring teacher of this literature calls it – need not be long or comprehensive.  It could be like the few sentences my mom wrote 20 years ago before her adult bat mitzvah service.  She reminded my sister and me of the importance of our relationship and partnership in our small family.  It could be a letter, or a conversation that a family member videos. Or it could be a comprehensive document like the one I received in the mail.
I admit that my father, who taught about ethical wills for years, never wrote his own.  Me neither.  I keep trying.  Each fall at the start of the Jewish year I try to write a letter to my children, niece and nephew.  And I made each of them a Grandpa scrapbook of clippings, writings, photos and letters that I hoped would function as an ethical will for him.  As I begin teaching a new adult bar/bat mitzvah class, I intend to spend sessions on the topic, too, using some of my favorite materials.* I will keep persevering with my own writing – and I will continue to encourage others to do the same.
We turn at this season to the end of Genesis.   We don't have to be like our patriarch Jacob calling his children into account for their bad behavior in his tzava'ah, his ethical will. But we can be like Jacob sharing our honest thoughts and blessings.  We can record our legacy for those we love, or we can avoid it, putting it off some more time.  But why?
*To get started on an ethical will, there are many, many resources on the topic.  My favorite volume is:  Ethical Wills & How to Prepare Them (Riemer & Stampfer).
Recommended Posts
November 07, 2019
July 26, 2019