---
The Role of Faith as the 2016 Campaign Frenzy Begins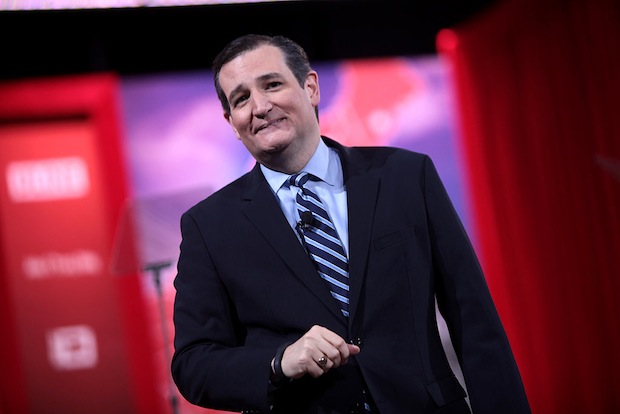 The race for the presidency formally kicked off at midnight today when U.S. Senator Ted Cruz (R-Tex.) tweeted: "I'm running for president and I hope to earn your support!" Later today in person, he'll announce his candidacy for his party's nomination at Liberty University in Lynchburg, Virginia.
Some call this the start of "silly season", and there's no doubt: Political races do not always bring out the best in people, to say the least. But this is the march to the presidency, and it affects us all. So how can we make the best of it, and get the most out of it?
Given the importance of faith to Sen. Cruz (a Southern Baptist), the location of his announcement (the largest Christian university in the world) and the role that faith will inevitably play in the election (whether you like it or not), check out this Washington Post item from Sarah Pulliam Bailey – a longtime acquaintance, she edits the Post's new section, Acts of Faith.?A number of things you read about candidate Cruz may surprise you.
Deeply personal, post-institutional language is common to many Americans.
How many readers would be surprised to know that proud, passionately evangelical Cruz talks about faith in ways that make him sound not unlike many millennials (and others) who make up America's fastest growing demographic on the religious landscape, the "nones"? He does: As Cruz remarked on the Christian Broadcasting Network: "At the end of the day, faith is not organized religion; it's not going to a church. It is a personal relationship with Jesus Christ as your Lord and Savior."
Okay, so the end of the sentence is narrower than many of us would have it. But the deeply personal, post-institutional language is common to many Americans alienated by faith communities. It's a powerful reminder of how much we often share – even with (especially with?!) groups of our fellow citizens from whom we feel otherwise quite distant.
To be sure, Ted Cruz isn't a "none," and I don't see a huge percentage of self-described "nones" rushing to support Ted Cruz for President of the United States. But as so-called silly season kicks off, and especially given that faith issues in politics tend to be dangerously polarizing, it's worth appreciating how many of us are searching for similar emotional and spiritual experiences (even if seek them in very different ways). And that's an appreciation I hope will be felt especially by both those who are frustrated with Cruz's use of Christianity, and those who align with his beliefs.
That appreciation can help take some of the silliness out of the season, as it kicks into high gear. It can also help us all participate in working through many things about which people strongly disagree, as we determine who's the best candidate to lead our nation.
Not only are we in this together, we are more together than we often realize. That's the mind and heart I want to bring to most things in life, and especially as we observe the official start of this race to the presidency.
Image:?Gage Skidmore via Wikimedia
Recommended Posts
April 08, 2020
April 07, 2020
April 06, 2020