---
Spiritual Lessons About Standing Rock On Thanksgiving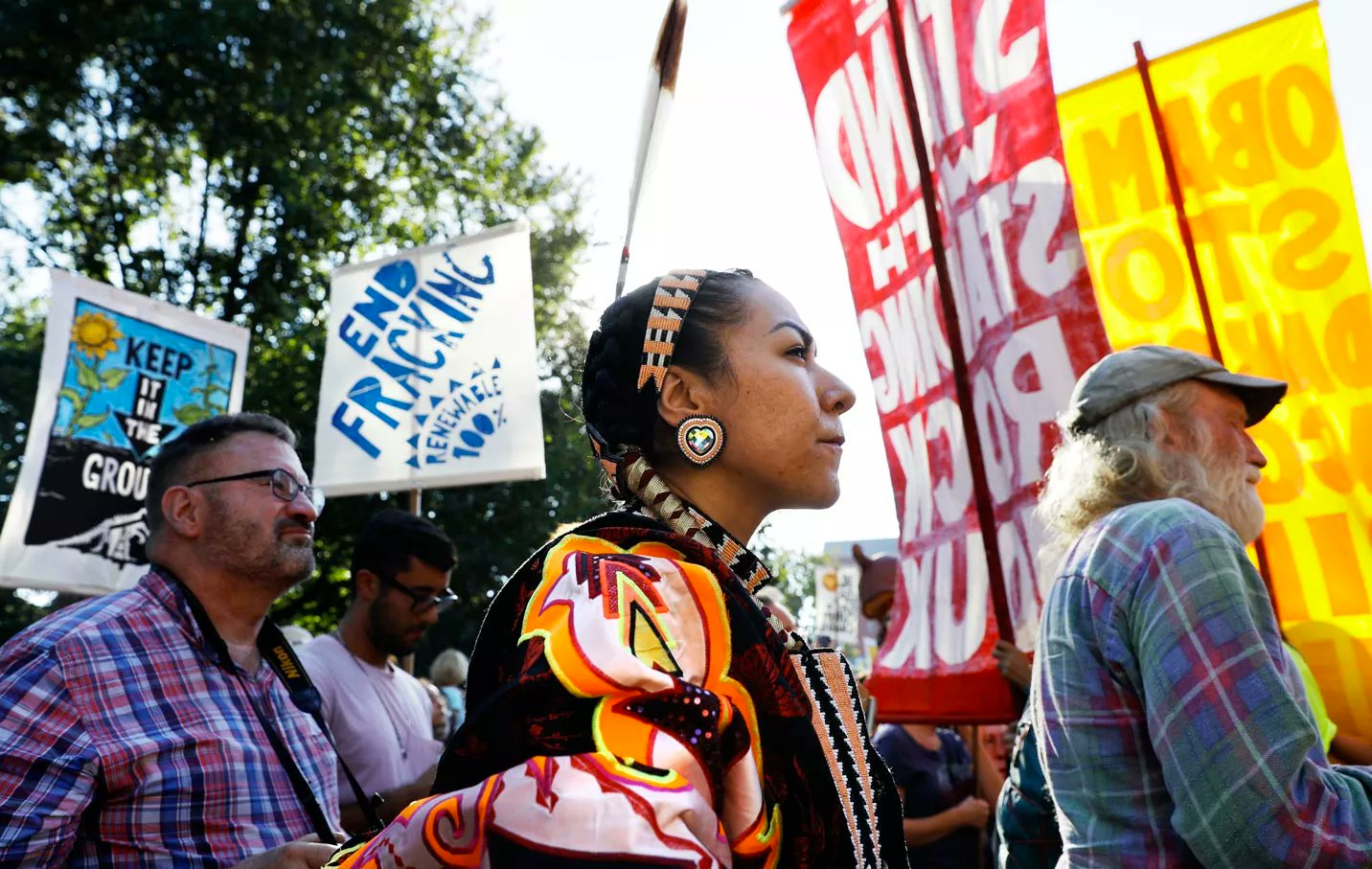 It felt odd to arrive at this year's Thanksgiving, and to sit before a bountiful table gratefully surrounded by family and friends, while the protests over the Dakota Pipeline in Standing Rock Indian Reservation raged on.  The American holiday has ancient roots as a harvest festival, originating in a time when human beings were connected to the land that sustained them.  And at some point, a mythology, true or false, of a harmonious ceremony including Native Americans and Pilgrims, got tacked onto the harvest celebration.  Hundreds of years later, we have not well learned the lessons of Thanksgiving – of gratitude, land, race, and service.
Since the time that human beings transitioned to agricultural societies, the successful completion of the harvest was marked by celebration.  Over time, those early festivities were morphed into many of the festivals celebrated today, including Thanksgiving.  But as human society in much of the world, has transitioned through huge industrial and technological shifts, we continue to celebrate at the seasons of the harvest, only we are becoming more and more divorced from it.  How can we remain grateful to the land, when our relationship to it is so negligible?
I don't know that I have the answer to that question, (though I believe we're going to have to create a thoroughly modern version of prayer or meditation that reminds us of our connection to the land every time we sit down to eat).  But as a first measure, those folks who do remain cognizant of the deep relationship between land and the human beings who dwell upon it, the Native American communities of Standing Rock and those that have gone to support them, they are going to be our teachers.  We cannot cede to the idea that the earth and its resources are our possessions, to do with as we wish; it is the land that possesses us, and we are its guardians (Check out Genesis 2:15).
The disease of the sin of possession must be what allows someone to justify evil upon evil.  Who can call themselves an American, and sit to celebrate this holiday, knowing that America was achieved by genocide, and history has not granted perspective or wisdom – the massacre continues before our eyes?  Racism becomes possible when greed and ownership become the highest value, when one does not stand before a knowing moral god or conscience.
This verse from Ecclesiastes speaks poignantly to this moment in America:
"If you see the oppression of the poor, and the violent perverting of justice and righteousness in the state, marvel not at the matter; for one higher than the high watches, and there are higher than they.  For the flourishing of a land, anyhow, is a king in service to the field."  (Ecclesiastes 5:7-8)
I don't know that I'm comforted by the notion of a God on high that will one day mete out justice to those who deal today in hate and injustice.  And even if were comforted, I wouldn't want that comfort to suspend my vigilant fight against that hate.  But what I do learn is that no matter one's wealth and no matter one's race, everyone, even the king, is in service to the field.  Nothing, no technology, no ingenuity, no status can ever subvert our dependence on the land, as our home and source of life.
This Thanksgiving I stand with those at Standing Rock, offering a prayer that more of those who think themselves kings, come to see themselves as servants of the field.
Here is a list of ways to help out at Standing Rock
Recommended Posts
January 03, 2023
November 10, 2022
September 20, 2022