---
Prayer Needs To Be Directed Inwards Again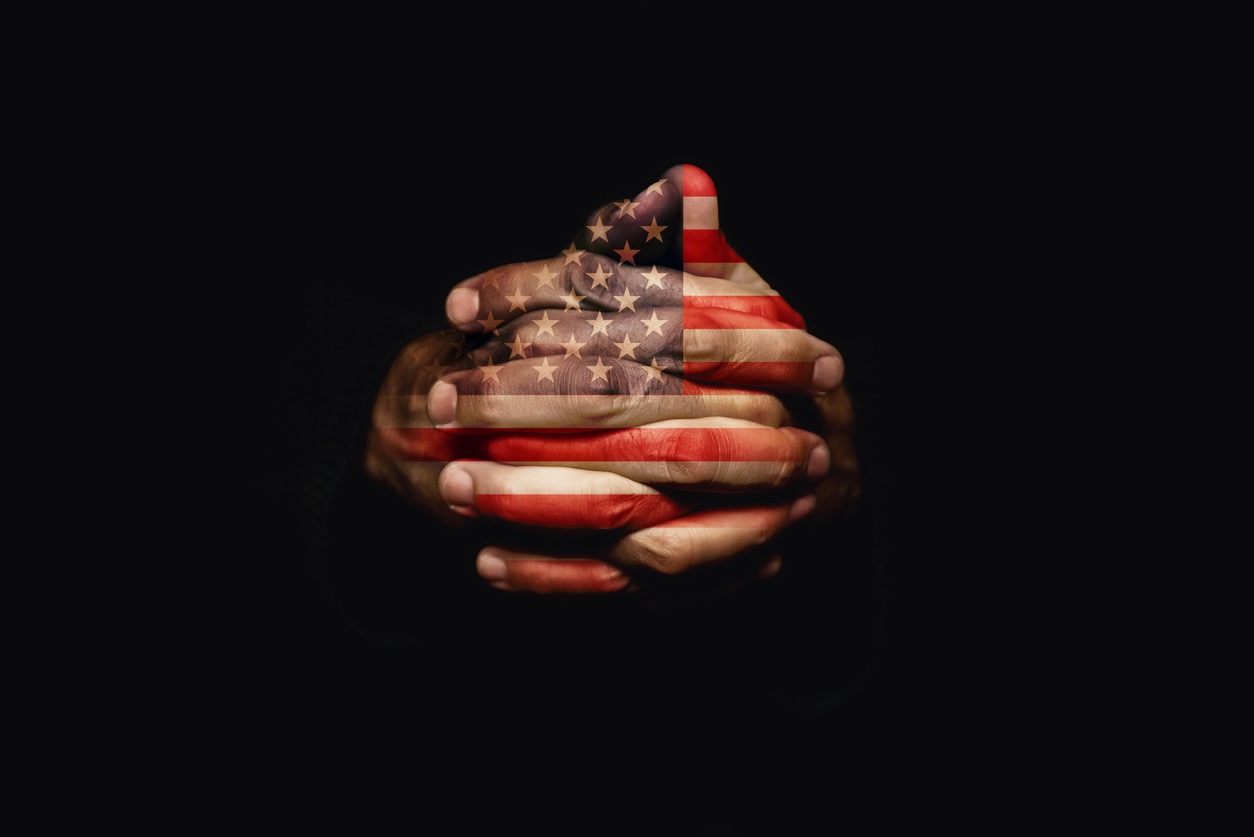 Listen:
Subscribe:
iTunes | Google Play | SoundCloud
Read:
Today, May 4th, is the 65th National Day of Prayer. This is an event that goes all the way back to pre-Revolutionary Boston and the Commonwealth of Virginia. It was ultimately reaffirmed by the Continental Congress as something that all the colonies should be engaged in, and the idea was reawakened in 1952, largely as an anti-Communist measure that Harry Truman signed into law. It required that every year each sitting President would declare a National Day of Prayer.
Finally, in 1988, it was decided that it would be the first Thursday in May. They fixed a date for this longstanding practice. The National Day of Prayer this year is also likely to be the day on which Donald J. Trump signs an executive order securing, what those who favor it, call religious freedom.
It is also going to be the signing of a document, or an Executive Order, which is making headlines under the hashtag, "License to discriminate." The fact is, there are elements of truth to both of those concerns. There are real issues about protecting religious freedom, even when it's unpopular, that often ironically, progressives fail to appreciate. Often, I think, because they confuse freedom of religion with freedom of worship, and fail to remember that for practitioners of many traditional faiths, or many faiths understood traditionally, one's relationship with their faith is not limited to a particular day of the week or a particular institution but, is lived out in all kinds of ways during commercial transactions and medical experiences.
So, that is a place in which actually many people in the so-called religious right, of multiple traditions, feel they have been treated with less than full respect. It's also true that that same community has a very hard time appreciating that not everyone sees things their way, and that the people they deem to be sinners have an equally sacred right to be protected in their lives, in their pursuits, and in their access to services, and to not be shamed and hurt in public because they believe something that the first camp thinks God doesn't approve off.
Here's the really sad thing. Despite the ongoing fighting by both of these sides, neither one makes much headway getting the other one to appreciate its experience. So, what's the point? Perhaps most ironically, it may be that the theme of this year's National Day of Prayer, whether you think this is a great and blessed event or something that (as people from the Freedom From Religion Foundation argue) ought to be illegal, holds some wisdom…wisdom which may offer us a better way to thrash out protecting the religious freedoms and liberties of all people, even when they don't necessarily want to respect each other.
The theme: "For your great Name sake, hear us, forgive us, and heal us." The line was inspired by the Book of Daniel, and it makes me think how interesting it would be if both sides, wherever they stand on this law: whether they see it as something that will further protect otherwise eroded religious freedoms (how Conservatives generally experience it), or as that license to discriminate (as Progressives are labeling it). What if each side had to ask, "Who would we most like to hear us better and what are we prepared to do to get that to happen?"
Presumably, that precludes beating them over the head to get them into submission. What are we willing to do so the people we most wish would hear us better would do it? Actually, how would we, whichever side of this issue we're on, speak so others who don't agree with us, could hear us better, forgive us? No, I don't mean the way it's often written. It says, "Forgive us," but if you look at all the language that comes from the National Day of Prayer crowds, forgive those people because they are sinners, Lord.
Or they say, "Forgive us," and then go on to describe things they don't think they're doing. No, really. Whichever "us" you are, use the National Day of Prayer to turn toward whatever God or Gods you don't or do believe in and ask, "What do I and we, what does our camp need to be forgiven for? What have we done, by our own lives, that we think is wrong? And then finally, "Heal us. What is the repair we need to do within our own respective communities? How will we use whatever prayer or other spiritual practices are most meaningful to us? Not to heal them, but to heal ourselves. To be honest about what in us, is off, is broken, is not working right, and for which we are prepared to assume responsibility. Hear us. Forgive us. Heal us."
No matter what side of this issue you are on, those are words that I think all of us could pray on, whether we tend to think of prayer as useful or not. And actually, could give us a path moving forward, to secure greater religious freedom and dignity for all people, no matter how diametrically opposed their views may be.
Recommended Posts
December 12, 2017
December 01, 2017
November 08, 2017