---
The Imam Drops In On The Rabbi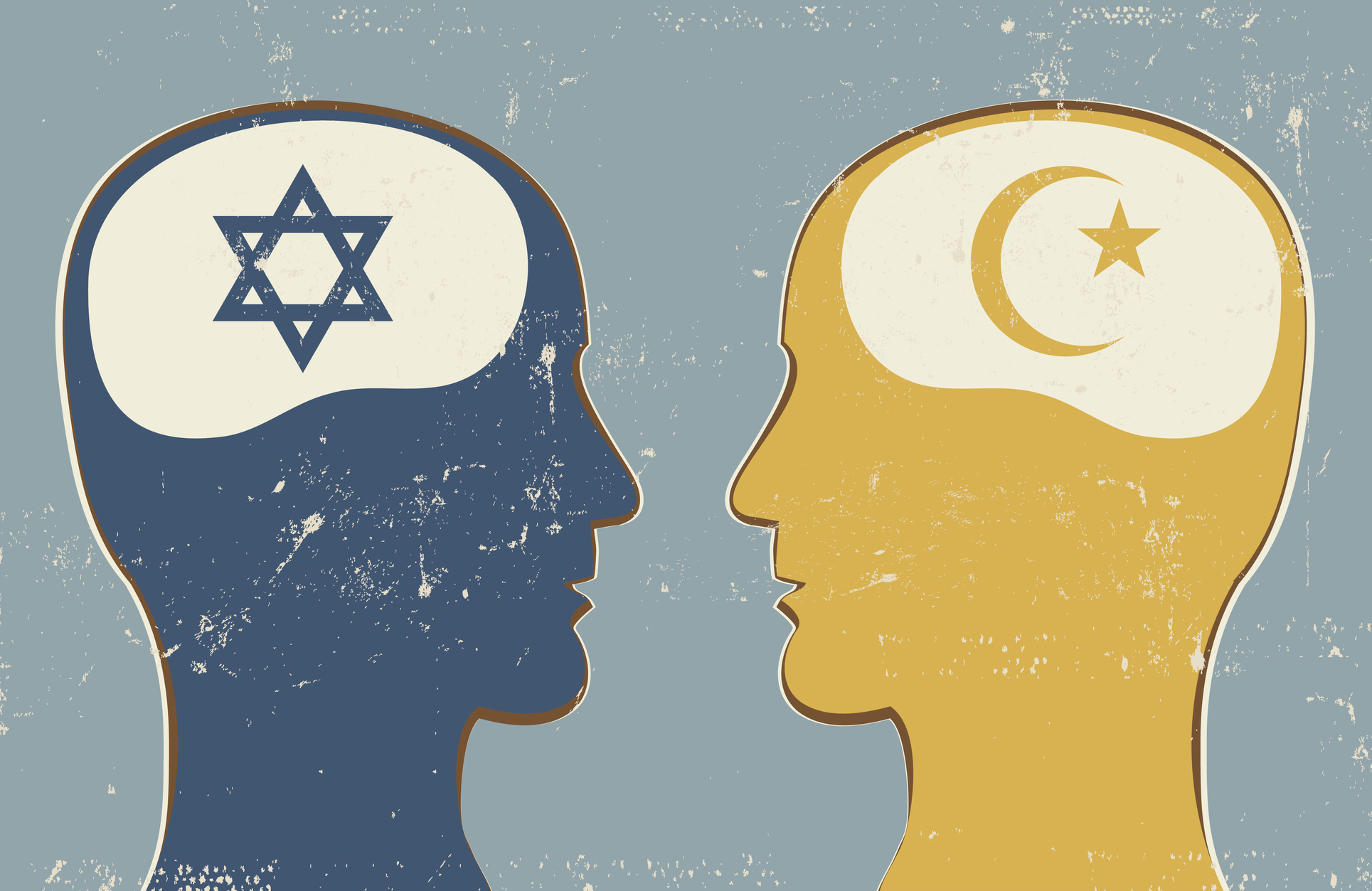 I had wild plans for the day – countless emails to attend to, phone calls and meetings to accomplish from the office.  But by eleven, "Rabbi, there's someone here for you."  Imam!  We had co-officiated a wedding together some months ago, and after the election, I reached out.  But our email communications were subpar.   And when he said he might be in the area, I didn't take him seriously.
We sat to schmoozing.  We began with books – old books.  He says, you know our offices are more or less the same, just replace the Hebrew on the old books with Arabic, and there you are.  We are lovers of old books in an age that abhors them.
We covered our communities' responses to the election.  He pastors to some young students, and he was able to give them the gift of time's perspective – what it meant to be Muslim in the Reagan years, or what it felt like when Kennedy was shot.  He told me about the soup kitchen he works at; how he prefers to enter anonymously, work the carrots, work the onions, and is sure to eat the same meal as the guests.
But an hour into this thing, all my to-dos were eating at me.  There were some concrete tasks for the Imam and I to accomplish, we'd better get to them.
But he went on.  We talked fundraising.  He said it's like your tzedakah – it should hurt just a little.  If you're not hurting a little, you're not giving enough.  I started taking notes.
He told me about his work as a chaplain with the police force.  It's his work to meet and accompany the families of injured and fallen officers.   The phone can ring at any time.  And it wears on you, the burden of this work, but it's a calling.  It's what you are, no avoiding that.  He said, check out this book, The Red and the Black, Stendahl – you're in there, we're in there.
He said, you gotta drop in on people.  You drop in two times, three times, not for any reason, not to get anything, and then people start to feel like you're always around.   They'll open up in a whole new way.
At some point it dawned on me, that although the get-together was unplanned and its content unscripted, we were doing precisely what we were supposed to be doing.  The Imam must be thirty years my senior, and he is someone who takes great pride in his protégés, maybe, regardless of religious affiliation.  And I don't know if he was conscious of it in this way, or if it matters, but some kind of transmission of clergy un-wisdoms was accomplished.
Our culture has brainwashed us into measuring the success of our days in emails, meetings, checklists, and achievements.  But sometimes bridges are built over unexpected tea times, mystery ceremonies performed absent of agenda.  He said, I'm on my way to school some young Turkish guys, I'm gonna tell them I was kickin' it with the rabbi.  Man oh man!  He smirked.
Imam, thank you for dropping in.
Recommended Posts
December 07, 2022
October 20, 2022
August 25, 2022