---
Getting Back to Ourselves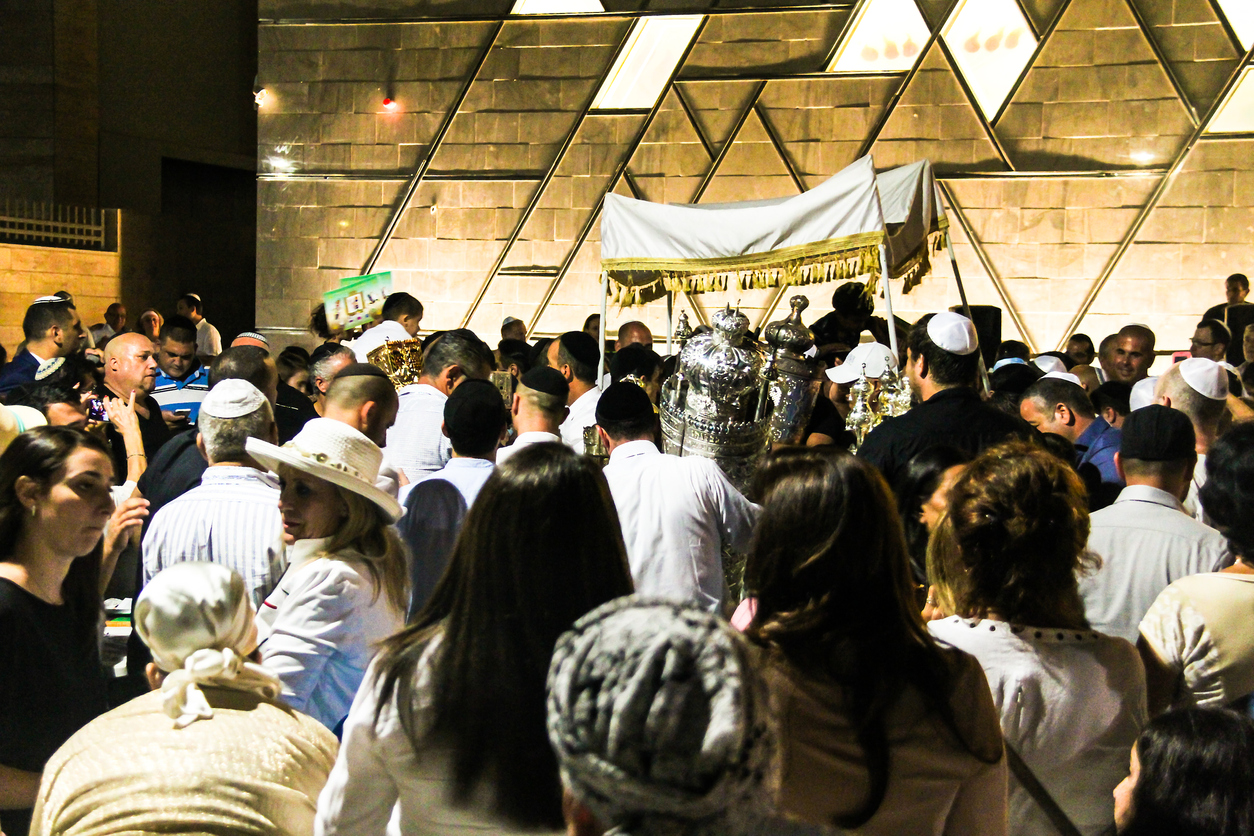 In this week's Torah portion, God says to Abraham, "Go forth from your native land and from your father's house to the land that I will show you" (Gen. 12:1). In the original Hebrew, the first phrase is "Lech Lecha" – literally "go forth go forth." The Torah has a double imperative, which in Biblical Hebrew, intensifies the meaning.
A mystical teaching on this reinterprets that second "go," seeing it not as a doubled command but rather as the homophone that means "to you." The phrase then becomes: Go to yourself. Leave everything that you know, and go back to yourself.
I spend a lot of time these days talking with congregations, Federations, and Jewish institutions. Mostly, I hear how things are going and what they're worried about. From community members' perspective, reopening might simply be turning on the lights. For our communal institutions, there's a terrible dread: Maybe no one will come back. Maybe everyone has dropped the habit of Jewish life and has found they like it better at home.
The truth is, there's reason to worry. In-person attendance numbers still lag significantly behind pre-pandemic numbers. One Federation employee I spoke with said her friends are asking why they even pay synagogue dues anymore because they aren't getting anything out of it. Her story is not unique: All across North America, Jews are wondering this. They are tired from 2.5 years of the pandemic. Their lives have been upended. They've shrunk their social circles. It takes a lot more out of them now to leave the house and go to a gathering with people they don't know. If they do venture out, it better be nourishing, comforting, rewarding, and meaningful.
I've seen some synagogues respond to this by getting into the entertainment cycle as a way of attracting attendees. Meaning they try to put on the very best show. When not as many people show up, the next time, they spend even more of the budget, market even harder, or increase the perks. I spoke with a staff member from a large synagogue whose recent tot Shabbat program included a locally famous Jewish song leader and a live petting zoo! Together, we realized that those things might have been a draw, but what young families would have appreciated at least equally was the chance to have a low-key evening, sharing meaningful conversation and a little wine with other parents while someone watched their kids.
By necessity, we've gone out in the last 2.5 years and left behind everything that we know about Jewish community. Now is the time to get back to ourselves. There's a reason that in the Midrash, Abraham has to smash his father's idols. He has to smash the things that were keeping him from finding his true self.
What could we do if we allowed ourselves to smash the idol of believing that we are in the event planning and entertainment business? We could remember our highest purpose, our truest self. We could remember that Jewish community is for making friends, caring for each other, supporting each other in times of trouble, and celebrating each other's joys. It's a way to commit to something greater than ourselves. And we could design our programs, groups, gatherings, and organizational structures around those goals. Jewish professionals and clergy are not in the event planning business; we are in the belonging business. It's time we get back to ourselves.
Recommended Posts
November 22, 2022
November 18, 2022
November 11, 2022