---
A Rabbi, A Minister and An Imam Walk Into A Bar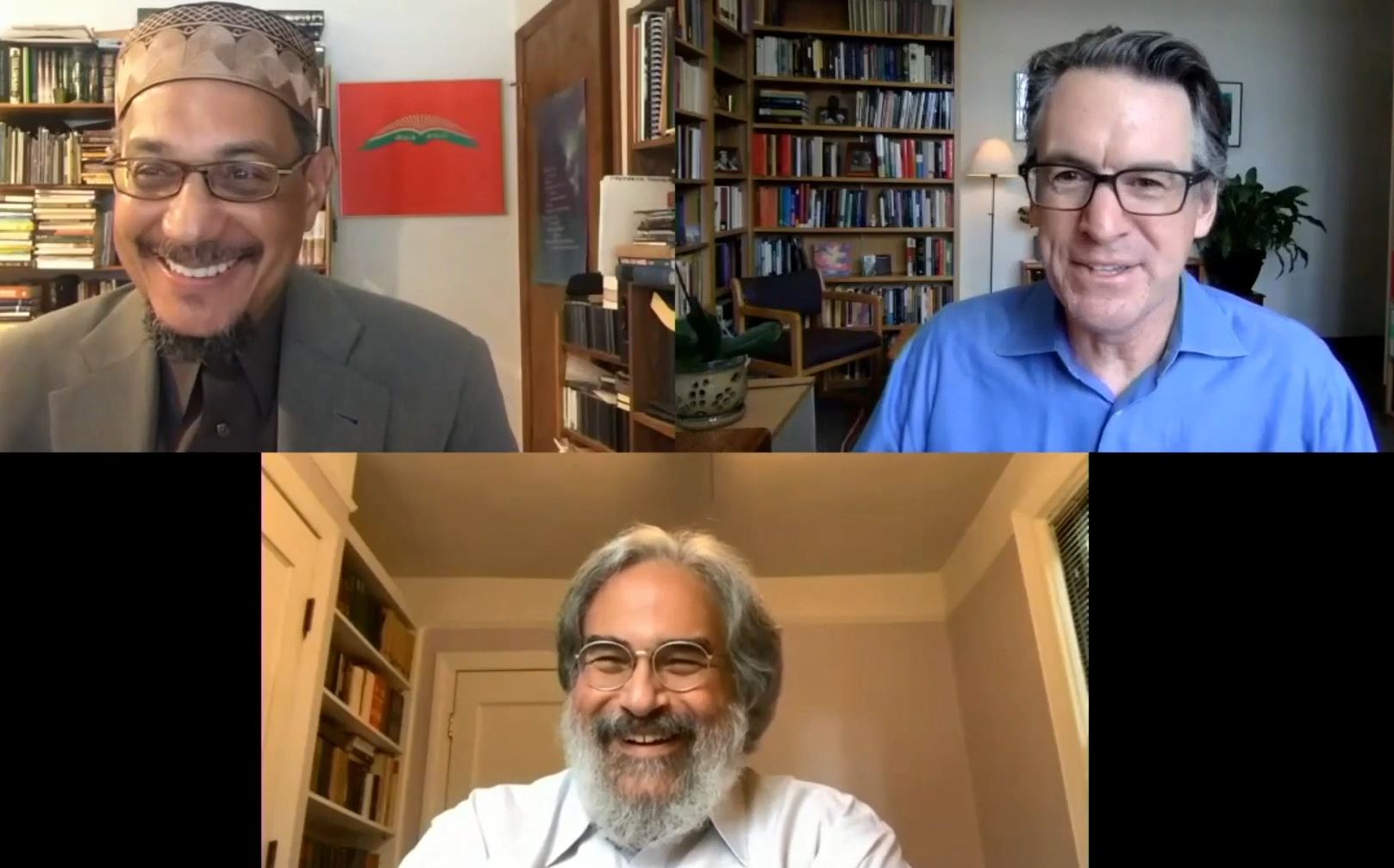 Well actually, we walked into a church, and by "walked," I mean that we joined the church by Zoom for what turned out to be a wonderful, honest, sometimes challenging, but always warm, conversation — one which rose beyond the celebration of sameness, and chose instead to celebrate both what we share, and the dignity of our differences.
I was invited by my friend and co-teacher of a course at Luther Seminary, the nation's largest ordaining institution for that denomination,
Rev. Matt Skinner Ph.D.,
to participate in the most recent installment in a series he is producing for
Westminster Presbyterian Church of Minneapolis
, A large-scale church where he devotes his energies to leading their educational initiatives. Designed to help both congregants, and the thousands of non-members who now participate virtually from across the country, to hear an array of voices (mostly Presbyterian, and all Christian, until this episode) that offer insight and wisdom in an unprecedented moment.
As Professor Skinner describes the purpose of the series officially:
"Both the COVID-19 pandemic and a renewed imperative to confront systemic racism are changing how we perceive God, the church, and our work in the world. In this series, we are inviting different theological thinkers to share their perspectives on ways congregations can change creatively, think differently, nourish themselves spiritually, and accompany their neighbors generously."
Matt invited me to join him in this venture and also asked that I nominate a Muslim religious leader, which I was honored to do. After a bit of careful discernment, it was clear that the ideal person for this job was
Imam W. Deen Shareef
, who leads the Masjid Waarith ud Deen in the Newark suburb of Irvington, NJ, and with whom I had previously worked on a show for NJ public television — one conceived and co-hosted by
Rabbi Matthew Gewirtz
, a long-time participant in
Clal's RWB network
.
The hour-long conversation was taped "live to tape," meaning that it is a real-time, totally unrehearsed and unedited conversation, in which our only preparation was a single question which was shared with us a day or two before we came together on Zoom.
Feel free to watch here, and feel equally free to share your thoughts and comments about what you see and hear. That continued conversation is the best possible outcome, especially as most all of us find it increasingly convenient and comfortable to hunker down in respective faith-based, party-based, or culturally-based silos, even as we all bemoan the polarization which besets and bedevils us all. Well, here is a chance to break the echo chamber, and it's one you may even enjoy!
Recommended Posts
January 17, 2023
January 11, 2023
December 28, 2022