---
Israel Independence Day: Celebrating a Country Worth Loving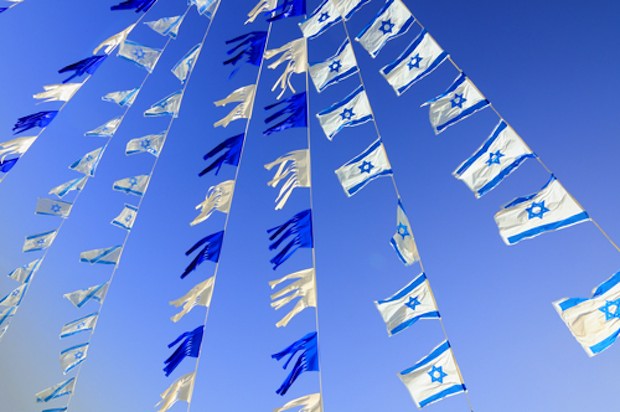 The celebration of Israel's 67th birthday begins tonight and, like millions around the world, I proudly join in that celebration. Like any 67-year-old, the modern State of Israel is not perfect; it carries the bruises and scars that life inevitably brings, especially for a nation surrounded by so many others who would wish her out of existence.
And for a nation which is only 67 years old – so young for a country – Israel is still very much a work in progress, and far from perfect. And yet with those imperfections, things which neither can nor should be ignored and swept under the rug, there is so much to celebrate even for those who are not as deeply in love with what Israel is as I am.
If you think that Israel is perfect, think again. Of course very few people actually think that, and yet they love the place nonetheless.
Consider this Buzzfeed list of 51 things that will likely surprise you about Israel – things which range from the sublime to the mundane (Israel has the third highest rate of entrepreneurship in the world, and the highest rate of entrepreneurship among women and people over 55 in the world), if not the ridiculous: the fact that the world's largest pepper was grown in Israel's Moshav Ein Yahav, as recorded by Guinness World Records in 2013.
I believe the most telling, however, is the fact that Israelis have the third highest rate of consumption of both sweets and of vegetables. What a perfect way to summarize that Israel is a place which contains both of these: truly healthful, life-affirming practices and policies, and some that are quite a bit less so (even if they feel good going down, to some). And no, I'm not going to delineate here which are which. I would simply suggest that however any of us view Israel, it contains more of the other side than we often take time to realize.
Now if you think that Israel is perfect, think again. Of course very few people actually think that, and yet they love the place nonetheless. Wonder why? Re-read the list. And if you think Israel is a disaster, think again, as well. It's always easier to make our love – or our hate for that matter – contingent on a simplistic, "all or nothing at all" approach. But while it's easier, it's almost never wiser.
If nothing else, just as Israelis have learned how to metabolize both healthy vegetables and unhealthy sweets in their lives, perhaps we could all do the same in our relationship with the county as a whole. Written for the Huffington Post by Ali Rizvi as a way to think about last year's war with Gaza, "7 Things to Consider Before Choosing Sides in the Middle East Conflict" models just that approach. While I don't agree with everything Rizvi writes, he demonstrates a remarkable ability to appreciate both the sweets and the spinach.
When it comes to Israel, I wish more people could do that. I know that the world would be better off if they did so – just as I know that the world truly is a better place for having Israel in it. Happy birthday, Israel!
Recommended Posts
April 22, 2021
April 20, 2021