---
Authenticity and Ambition: Four Steps to Nurturing Both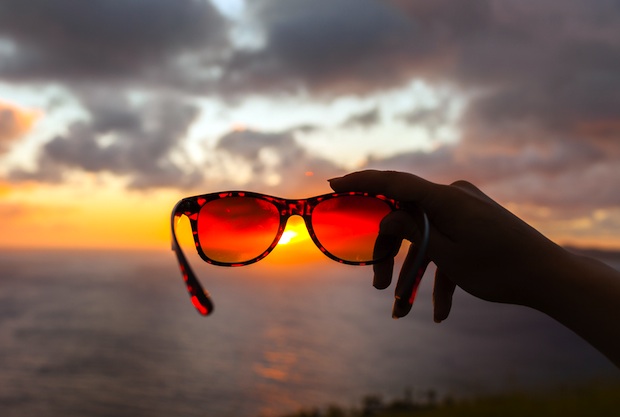 The experience of visiting one of the world's most famous film festivals was as intense as I'd anticipated when I went to Cannes this spring for a Screen Actors Guild internship. Now, as I reflect on my visit, I realize that what can take your breath away in terms of flash and glare may actually shed light on something of greater importance: the challenge of not losing yourself in the whirlwind.
The Cannes Film Festival felt like a long list you had to be on. The parties and screenings were speed-dating exchanges of business cards. I quickly fell in, judging my worth (and everyone else's) on titles and connections. It was making the festival impossible to enjoy. I needed to reassess my approach.
How do you embrace your professional ambitions without linking them completely to your sense of self-worth? The United States is infamous for its cultural emphasis on work. The first question we ask people is what they do. We introduce ourselves, and thus immediately define ourselves, by our careers.
It's not necessarily a problem to have ambition – success in industries as competitive as film requires it. But since our energy and ambition is finite, it's about understanding where to place it. We should distill this intensity of effort into our artistry, our work. Not the parties.
If we place disproportionate energy in the short-term rewards of ambition, such as getting into the right parties, and not the long-term rewards of ambition, such as developing a career that makes us excited to get up in the morning, our energy gets swallowed up in endeavors that are not solid or long-lasting, that yield little for the future.
A mentor of mine, the writer Melissa Pritchard, says, "I've found that my truest refuge, sanctuary and soul's path lies always in the quiet, steady, deep work." Though she loves to travel and pursues international projects, Melissa knows her greatest amount of energy must be directed towards her work. "It is always the work that counts and truly matters… otherwise, fame and celebrity, too much money, too much power, even too much pleasure, can swamp you."
So when you find yourself in an environment that places a great deal of value on your appearance, your social connections – placing immense cache on who you know rather than what you know – what steps can keep you centered and productive?
1. Remind yourself what brought you there.
Reconnect to your core values. What were the core reasons for making you excited and interested in this industry? Keep bringing it back to that core excitement. In my case, what had gotten me interested in film and driven me to come to Cannes was:
I loved the collaborative nature of film and being around other artists who shared my passion.
I loved translating my life experiences into stories.
People's stories had always fascinated me, and writing screenplays was a great way for me to work with that fascination.
2. Find your people.
Find the people who are there because they're enthusiastic, creative, and genuinely excited about the field. At Cannes, everyone was looking to make connections (film is a collaborative art, after all) but some people approached networking with excitement about their projects and genuine interest in other people's work, while others were just looking for celebrity status. Find the people that make you feel positive about the work.
3. Think short-term versus long-term.
Center yourself. Think about short-term gratification versus long-term gratification. As a beginning screenwriter, I wasn't going to get invited to the hottest parties at Cannes – frustrating in the short term, but long-term success was about making connections wherever I could create them, to utilize later.
4. Be honest about who you are.
In a judgmental environment, it can be tempting to present ourselves as more successful then we really are. But if we do this, we miss the opportunity to get the help, guidance or information we need. If we make it seem that we're further along in our careers then we are, we miss the chance to make actual connections that could help us get to where we want to be.
Think about bringing your most authentic self along the next time you're swept up in an exciting crowd of people whose aspirations/inspirations are in sync with yours. After all, it's the connections made between people being genuine about their ideas and goals that can be very fruitful in the future, in the most unexpected ways.
Recommended Posts
May 13, 2022
May 03, 2022